1 minute reading time
(280 words)
Blogging about our pets - and their future
So you have some great stories to tell or you just like talking about pets.  How cool is that!   I know a lot of people that have some wonderful experiences with their pets or know of stories from friends and family that they like to share.
Of course there are the sad stories also.  The ones where people needed to put the pet up for adoption because of problems in the family or they are taking a new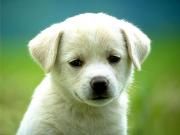 job, moving, and can't take their pet with them.
Now there are even more problems with the current housing issues.  Reports out just today talk about the number of pets that may soon be "homeless", left in animal shelters or rescue centers in the hope that they will find a good home.  That's much better than the people that just drive their cat or dog out into the country somewhere and just throw them out into the woods!  I don't understand how anyone could do that.
Our animals shelters really need our help right now.  They too are having their budgets cut while their pet population is growing.  It is a bad combination of events and without our support (money and food), many - many pets will be put down.
If you can or know someone who can, please contribute to your local shelter.  Take them some can food (or dry food in a bag).  Send them a financial donation or even adopt another pet (but only if you can afford it and are willing to take care of yet another one).
Thanks for your concerns and prayers for our four-legged friends.   Now more than ever they really need our help!
Related Posts
By accepting you will be accessing a service provided by a third-party external to https://www.barkleyandpaws.com/