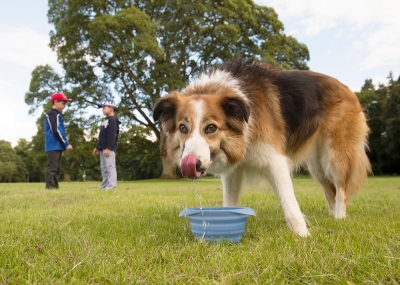 The warn summer weather invites us to go outside and spend good time with our families and pets. Keep reading to learn more about how to safely enjoy this time of the year with your four-legged friend.
Bring a Life Vest for Your Dog
Summer is the best time of the year to pursue water activities that you and your dog will enjoy. Make sure that you are safe during boat trips and other water activities by bring life vests for you and your dog.
Although most dogs are natural swimmers, that does not mean that they are exempt from water accidents. This is especially true for dogs who are not used to being in the water.  There are life vests created specifically for dogs that will give you peace of mind during your trip. EDITOR NOTE: Kurgo offers a nice selection of life vests for your dog.  Check them out online at kurgo.com!