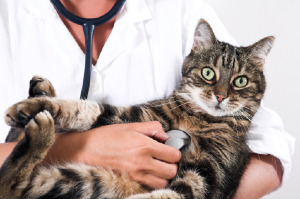 When it is time to bring a new kitten into the household, there are some basic cat care for the new kitten items that you will need. Don't be tempted with all the things that are on the market but start with the necessities. Make a list and bring it with you.
Food should be the number one item. You will need bowls for both food and water. If your pet has been on a regular diet since learning to feed itself, stick with the same food. Different foods can be offered later as long as they are nutritional.
Second on your list is a litter-box, a scoop, and good quality litter. One of the nice things about a cat, is that there is no need to house break them. They are instinctively drawn to the litter-box. Choose an absorbent kind that also neutralize odor. Keep the litter clean or your kitten will find another place to go.