I'd imagine that looking after the environment is pretty far down on your dog's to-do list - it certainly falls behind activities such as running around outside, barking at postmen and chewing your favourite shoes to pieces. Consequently, it's down to you to be green on their behalf!
Here are 8 ways to help ensure that your dog lives an eco-friendly lifestyle:
1. Dog Food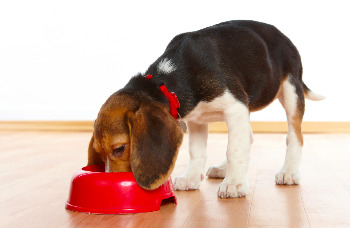 Unfortunately, many pet food companies care more about making a profit than they do about the genuine wellbeing of our pets. As a result, dog foods are often made up of low-quality wastes from meats and a number of other fillers that we humans wouldn't dream of eating in a million years! Buying organic pet food can be quite expensive though, so consider preparing your own. Raw food diets can actually be healthier for your dog, but it's worth having a chat with your vet first to make sure your dog will be receiving the sufficient nutrients.