If you have decided to get a cat for your family you'll be busy preparing for that new kitten. It is a big responsibility taking in any pet and with a kitten there are some specific things you should know and they'll help you to become accustomed to settling it in. This will make easing them in a lot quicker and you and the rest of the family can get used to enjoying having a relationship with your homes newest resident.
In doing this you'll ensure that you don't have to worry about getting any furniture damaged and help the transition become a smooth one. You will need to stock up on a few items that can be sourced from your local pet store but these are relatively inexpensive and will help when your cat moves in to keep them occupied and comfortable.
Everyone needs to be aware of the boundaries you have regarding the kitty. This will mean that all involved in it's care needs to be aware f what rooms it is allowed in and any no go zones you may have implemented, like the kitchen or any food preparation areas. Establish this before he or she arrives and you'll ensure there isn;t any confusion surrounding this important issue.
Your cat will need to have a scratching post. As they get older they will need to scratch to strengthen their claws and this may lead them to scratch everything from furniture to curtains. Avoid this problem by buying an item that helps to focus their scratching. If you worry about the fate of soft furnishings then install safety gates in necessary or protect more valued furniture.
A litter tray should be prepared in a spot that is hygienic and make sure they have enough room in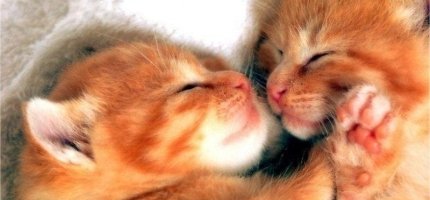 which to sleep. These will be two things that you can expect your cat to do all the time. The spot the litter tray is situated in should be neutral and make sure you have controlled the fragrance. Their bed should be soft enough and be appropriately cushioned. They should also have a lot of toys that helps them to enjoy themselves when you aren't there.
Guard any ornaments which you do not want damaged and keep them out of reach on a shelf or in a cupboard to ensure they are kept safe. You should plan ahead and make sure this is done before the animal is transported into your house. Forward planning is the key to a successful introduction which will make things easier on everyone.
Consider stocking up on dried and canned foods and sort out a feeding schedule that is manageable. Try to get all of the family involved. This is a great idea for young children as this can lead to them being an active part of their welfare. This helps in them getting more attached a lot quicker and become a lot more responsible.
Once the main preparations have been done then all there's left to do is enjoy their place in your home. Then you have ample time to spend together.