3 minutes reading time
(506 words)
The all new fashion fads - Dog clothing
So, you thought that this was only you who could stock different clothing items in your wardrobe? Well, not really! Your pet too has many options to choose from in dog clothing. From modern jackets to chic sweat suits, your pet has heaps of options to select from.
Amidst various other items for dog clothing, dog jackets are the most popular. Irrespective of the style you want, you are certain to find one for your pet. Pretend fur, hoodies, turtle necks, thermal hoods, padded jackets...you name it and you are bound to have it.
When it comes to dog jackets, numerous options are open to you. You can find them in many styles as appropriate for every occasion. One popular option is sport jacket. You can dress your dog in a sport jacket when taking him / her for a walk. If you would like your dog to be dressed to kill for a party, it is suggested to grace him with corduroy jacket or stylish silk jackets.
If you've a female dog, then the options in dog clothing just increase further. You can grace your female dog with adorable and lovely dresses. These are just the best choice for female dogs. You can go in for floral printed dresses for casual wear or go for the ones coated with fur trims and laces. Dresses for dogs are also available in various designs like halter neck, spaghetti style, tank tops and the like.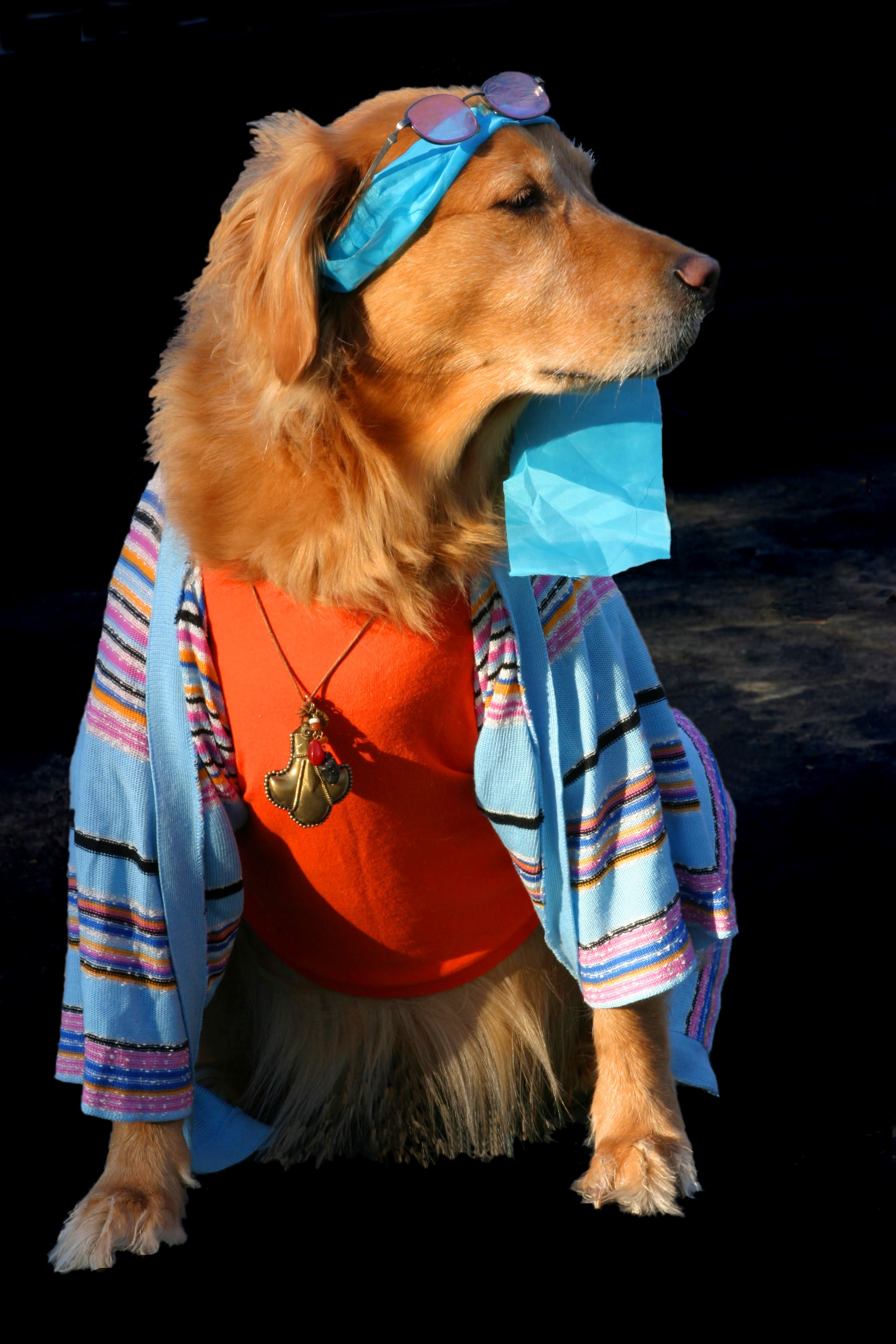 Well don't be of the opinion that only females dogs have the selection of dressing up. While there are plenty of dresses that will make your female dog look chic, there are no less number of options that may make your male dog look handsome. One good option in this context is dog shirts. You have countless options like prints, checks, patterns, stripes and many more that you can opt for your pet. If you are taking your dog along to a party, it'd be good idea to dress him in a formal shirt. for a casual look you can select garments with round necks and polo necks.
If you're among those people who prefer both style and use in a clothing item, you will need to choose sweat suits. Your pet can wear them when you take it for a walk or it can wear them in general, when it is in the house. To add more to the utility factor, you can get sweat suits for dogs which offer protection from heat as well as rain.
Again, you have many color options when you select sweat suit for your dog. Obviously you should choose the color which suits the fur color of your dog. Dogs with brown fur will look best in soft colors like pale pink or emerald green. Pastel shades suit dogs with white fur.
Stock these clothing items in your dog's wardrobe and he's bound to be the cynosure of all eyes whenever you take him out. Go on and make your dog the most fashionable pet ever.
Comments
No comments made yet. Be the first to submit a comment