2 minutes reading time
(478 words)
Importance of Proper and Regular Grooming of Your Dog
If you have a dog (especially if you participate in dog competition events), it is best that you give it proper and regular grooming. Regular does not mean that you will take it every day to a grooming salon but instead frequent grooming (once every two weeks) is enough to make it feel light and comfortable. The importance of keeping your dog groomed properly is not only for giving it the best look but to also build a strong bond between you and your dog, especially when you groom it on your own.
There are many dog owners who chose to bring their pet to a grooming salon instead of doing the process on their own. This is because salons are complete with all the proper equipment and tools that should be used to groom whatever dog breed arrives. But for those who are not fond of bringing their dogs to salons, doing the process on their own gives it a more loving and comfortable experience for their dogs. These moments are considered the time that dogs and owners are able to bond and make their relationship as strong as possible.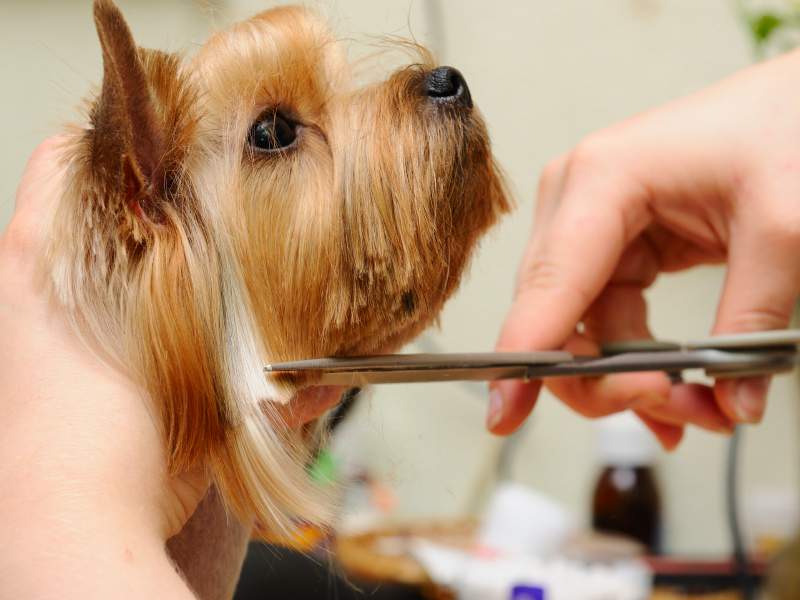 The grooming experience will give your dog the opportunity to grow comfortable with his coat and overall health. The process helps make the coat of your dog as shiny as possible and always the right length. Say for example you own a Shih Tzu.  Keeping his coat groomed perfectly will make him look more adorable and really elegant. Moreover, you are able to choose the cut that you think would suit it or make it cuter than before.
Another thing that makes grooming important is that you are able to maintain the proper length of your dog's nails, prevent ticks from ruining his skin, cleaning his teeth and ears and making his overall appearance as healthy as possible. This will help keep your dog free from any health problem because of dirty nails and frequent scratching. It will also minimize the scratching that results from issues with his coat that may ruin his skin.  Being aware of the great benefits that come from frequent visit to the pet salon or by just doing the process on your own.
Just make sure that when you do the growing on your own, you will be using products that are appropriate for your dog's coat. It is also necessary that you will also give proper attention with other parts of his body and keep it in his best look always.
Doing a good job done whenever you groom your dog assures you that you will stand out in many dog competitions and strengthen your bond for a long time. It will also make you aware of the present health condition of your dog and give any medications, supplements or attention needed to keep his overall health in a best state.
Comments
No comments made yet. Be the first to submit a comment