3 minutes reading time
(687 words)
5 Best Pet-Friendly Flooring Options for Your Dog
So, you finally got a dog, congratulations, you have made one of the best decisions in your life! Bringing a puppy into your family is one of the most rewarding feelings in the world, and just imagine the look on your kids' faces when they finally see the little rascal. Indeed, a new and exciting chapter in your life is beginning.
However, do not kid yourself that owning a dog is a walk in the park (pun intended) as you will need to make substantial changes to your living environment and your daily habits as well in order to effectively housebreak your dog and teach the little bundle of fluff some proper manners. One of the main things you'll need to consider is the type of floor you have and how it will affect your pooch. Here are the five best pet-friendly flooring options for your new best friend.
Laminate flooring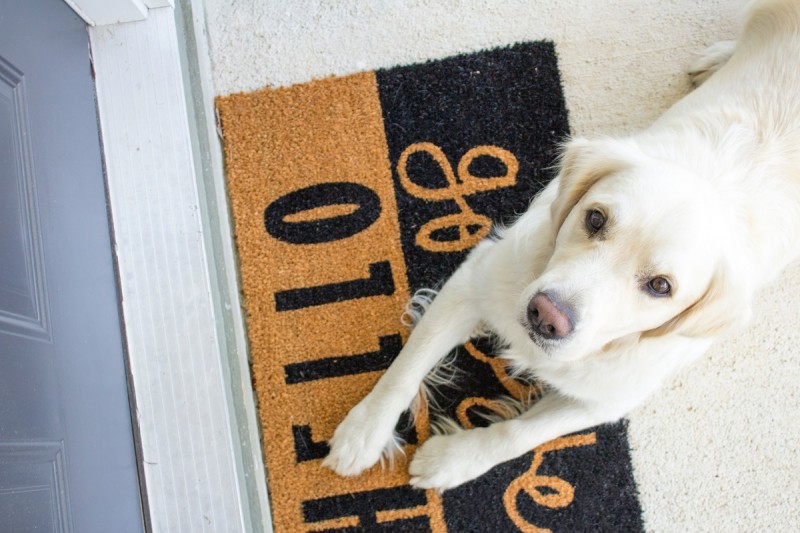 Laminate flooring is very popular with homeowners due to its durability and scratch resistance, although it does not very resistant to moisture and water. This type of affordable flooring comes in a variety of classifications, namely depicting the durability of the material.
Types AC1 and AC2 are too light but aren't particularly suitable for your furry friends. However, type AC3 is designed for residential purposes with moderate foot traffic, while everything above is meant for heavy-duty abuse on a daily basis.
Vinyl flooring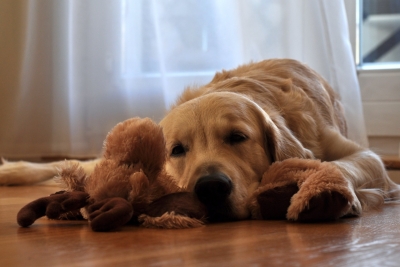 Vinyl flooring is yet another popular option among homeowners, namely due to its low cost and easy installation. This type of floor tends to be prevalent on the market, so you can find cheap deals on the material. This type of floor can work well for a dog.
The surface is cool in the summer, making it ideal for cooling your furry friend, and because vinyl can support radiant heating underneath, it will suit the dog during the cold winter months as well. Your pooch will also be able to gain enough traction on the surface, avoiding slips and nasty falls.
Tile flooring
Tile flooring is one of the most popular and highly used floor types in the world due to its versatility, very low maintenance, and durability. It can complement the design and decor of any room, and you can find it in almost any color and pattern imaginable.
If you have tile floors though, you'll need to consider the dog's ability to safely walk on the slippery surface. Remember, a young dog won't be able to walk on slippery tiles without any troubles. In order to prevent falls and injuries, you should introduce durable rubber matting in certain areas around the house. These will help your dog walk safely, and they are extremely easy to clean while being bacteria and water resistant.
Wood flooring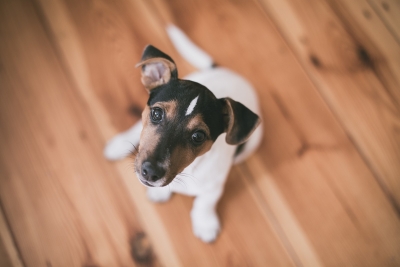 Wood flooring is a tricky one, and depending on the type of wood, you might need to accessorize accordingly. Nevertheless, dogs love the warm and comfortable feeling of hardwood and engineered wood.
Wood flooring is great because it can be re-sanded multiple times if you notice any damage starting to take place. Besides, diligently and regularly clipping the dog's nails should subdue the problem greatly. Add area rugs across the room and you might even get lucky – your dog might actually tread on those more than he does on the wood.
Carpeting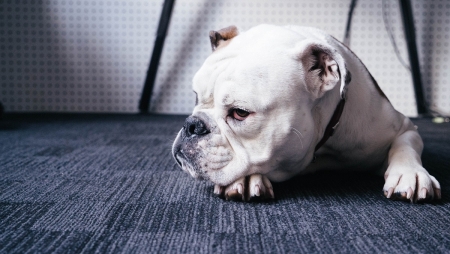 No matter what anyone tells you, carpeting is excellent for dogs, in a sense that they love carpets, and you will grow to hate them. Although a dog's favorite choice due to the no-slip, comfy, and warm surface, carpets are notoriously difficult to clean, especially if your puppy is not yet properly house-trained.
Simply roll up your carpets for the training period and put them back once your dog is fully aware that the house is not his personal toilet. Invest in a lower pile carpet and your life will become that much easier.
Having a dog as a part of your family is one of life's greatest blessings, as you have just gained a new best friend and a devoted ally. Congratulations, enjoy your newly found happiness. But do mind the floors.
Comments
No comments made yet. Be the first to submit a comment