3 minutes reading time
(548 words)
Build a Doghouse You Can Be Proud Of
Man's best friend has always been considered part of the family as well as the household. With this in mind, many dog owners make sure to provide their loyal pets with their own special home. In fact,there are a lot more dog lovers these days who take pride in creating their very own masterpiece of a doghouse.
Being able to make your dog its own home is a very special task that proves just how much you care. To guarantee that you will not have any trouble once you start building a doghouse, it is best to make a list of essentials. As soon as you have noted all your doghouse concerns starting your heartfelt project should turn up easy for you.
Practice Honesty and Practicality
Just like you, it is important that your dog gets enough convenience and comfort. Look through some of the best resources you can find to have a draft of the doghouse you will build. If you have had previous experience in carpentry, go ahead and follow some examples from build-it-yourself doghouse designs off the Internet.
For those dog owners who have never held a nail much less a hammer their entire life, do not fret. A visit to your local pet store or hardware provider more or less will be ideal for you. Select a ready-to-build doghouse that would be easy for you to handle and put up on your own.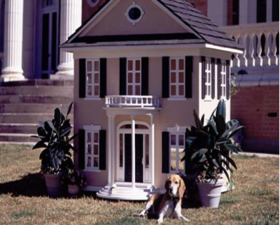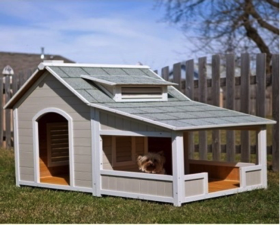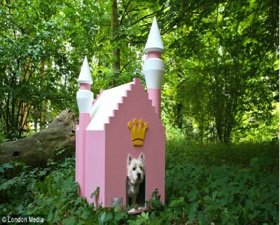 Be Mindful of Nature
As most doghouses are set up outdoors, it is best to ensure that you build one that is in a way weatherproof. Select materials that will not build up rusting, mold or mildew from sudden changes in climate and temperature.
Place your dog's bed inside its house and in case of cold weather make sure to put in extra blankets.In case you get to experience rains and other abrupt changes in weather, it is best that you place the doghouse elevated off the ground.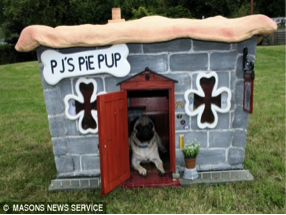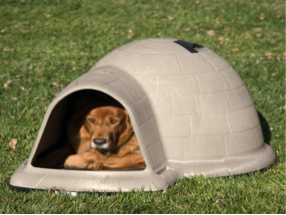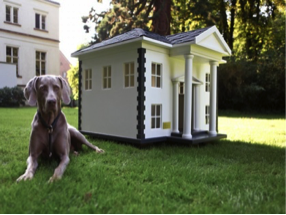 Tap On Creativity
The minute you decided to build your dog a home, you already channeled the inner artist/carpenter in you, so do take the time to put your back into it. Once you have worked through the initial framework of the doghouse, see if there are particular details you could add.
Make this experience one you will remember from beginning to end. Add a bit of color that you deem matches with your pet'scharacter or place a few designs that would make it very unique.Remind yourself that your fluffy friend will be very happy with this little project and surelyyou will be inspired even more.
Prioritize Safety
As your effort to build a doghouse comes to a close, make sure to go through the structure.Be reminded that each of the parts must be intact and none will be easily damaged or suddenly fall on your pet.
Additionally,be very careful to look into portions of the doghouse that could be sharp or can cause cuts or scraps as your dog enters and exits. Remove any protruding pieces of wood or nails and double check if the doghouse has enough space and matches perfectly with the size of your dog.
Comments
No comments made yet. Be the first to submit a comment