2 minutes reading time
(339 words)
Building a Dog-Friendly Backyard Oasis: What To Know
Building a dog-friendly backyard oasis means providing outdoor space to meet your dog's needs and entertain it with engaging activities. A pet-friendly backyard also helps to avoid dog-related damage to other elements of your landscape. Whether you're welcoming a new fur companion or just searching for new ways to refresh your backyard, there's a wide array of DIY projects to create your pet's outdoor space. Read on to learn the best equipment and DIY projects to build for your dog to manage their outdoor activity and give them the backyard of their canine dreams.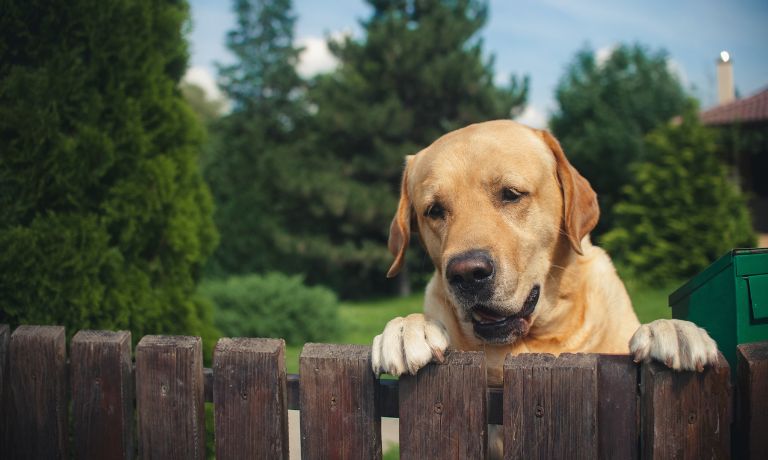 Dog Window
If you have or plan to install a fence around your backyard, consider the opportunity to incorporate a dog window. Hire a contractor or watch a DIY dog window tutorial to provide your dog with a view of the outside world from the safety of their backyard oasis.
DIY Agility Course
Building a DIY agility course can transform your backyard into your pet's own dog park. An agility course might look like a complicated DIY project, but it can be as simple as arranging a wood balance beam with a ramp or using a PVC pipe as a jumping bar. Consider implementing dog tunnels, jumps, and other elements into your pet's backyard park.
Sandbox for Digging
Digging holes is one of a dog's most notorious backyard habits that can wreak havoc on your lawn. Building a sandbox for digging provides your pup with a designated space to practice this behavior without compromising your landscape. Dogs also tend to dig to create a cool space to lay down, making a personalized sandbox even more beneficial for your pup during the summer months.
Designated Dog Zone
Building a dog-friendly backyard oasis helps compartmentalize your outdoor space, so pick a spot to designate as a dog zone. Consider garden barriers, installing a doghouse, and providing their favorite toys to personalize the space. Ensure the designated dog zone also meets their water, shade, and comfort needs to help maximize their play time inside their pet paradise.
Comments
No comments made yet. Be the first to submit a comment