3 minutes reading time
(523 words)
Caring for your small dog breed
Owning a small dog really isn't that much different to owning a large one. Having said that, there will be some things that will need to be changed for it to be a success. Illustrated below are some points you will need to consider for the daily requirements for a tiny breed of dog.
What are you going to feed your dog?
Of course eating is the most obvious daily activity but the average kibble available from the grocery may be over-sized for your dog. You have to ensure that the kibble is convenient to be used by his minute mouth and these are easily procurable among some of the premium brands of dog food. It is also recommended to offer the Lilliputian canines some canned soft foods.
How to contain your pet:
All dogs need exercise and a safe place to potty outdoors, and a fenced-in yard provides all the security they need, right? You need to be careful here as the large fencing used to protect a larger dog may just be too big for a small dog, since there are convenient gaps below and in between making it easy for the smaller dog to kneel down and escape through it. An important safety concern is that no fence would protect your tiny pet from the prying eyes of hawks flying overhead as they are famous for stooping down to snatch away the Lilliputians and smaller puppies. An answer to this might be to have a fully enclosed run or area for them to run around in.
Dog training: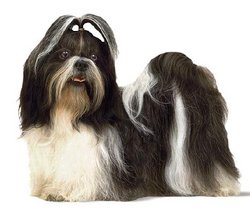 While tiny dogs aren't any harder to train than large dogs, the consensus of many pet experts is that many of them end up spoiled. However tiny your dog may be, the small dog is still a follower of pack behavior where the important thing to remember is that you do not lead the pack, the dog does. Getting them house trained is just as important too even though their mess might not be as great, this is still an important issue that must be dealt with. Dogs are naturally working creatures with many types bred purely for this function so this should also refer to your pet too. Never reward a dog with goodies or a meal till he has perfected your command for doing tricks or even simple jobs like sitting or fetching.
Grooming:
Small dogs have some particular requirements when it comes to grooming you need to bear in mind. One such specific need for a minuscule pet is that he needs more frequent nail trimming than his larger counterpart since he hardly walks or runs on uneven surfaces which would have naturally shaped up his nails. As they are eating more canned food, their teeth will need to be brushed more regularly (at least twice per week) to eliminate unwanted and harmful deposits. As you can see, small dog care largely follows the same route as care for any other sized dog. The differences may seem like minor details, but paying attention to them can make a big impact when it comes to meeting your pet's special needs.
Comments
No comments made yet. Be the first to submit a comment