3 minutes reading time
(500 words)
Diseases that can affect a Basset Hound
Now matter how hard you try to keep your Basset Hound dog healthy, he is still susceptible to some diseases that could hinder his normal activities. The best armor every Basset Hound owner should have is the awareness of what these diseases are and how it can damage their dog's healthy condition.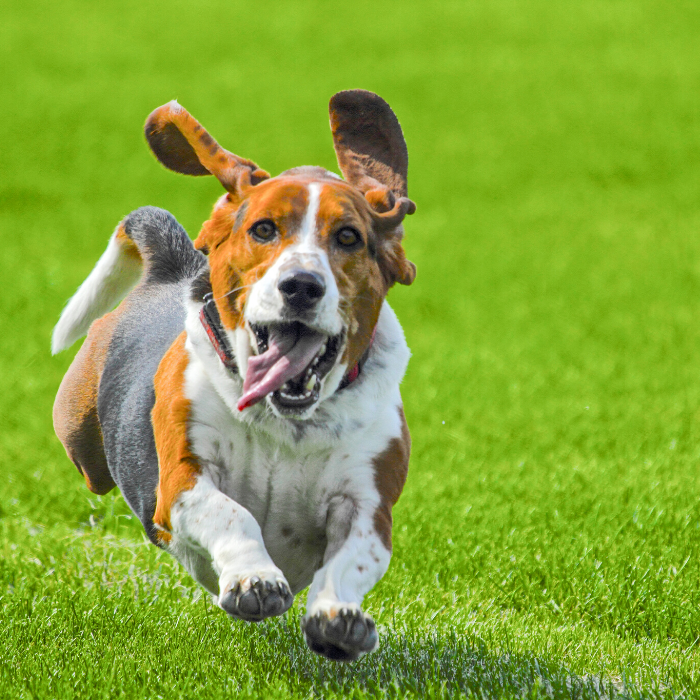 Knowing your enemies is the best way to fight them! Below are some of the diseases listed in order for you to know who your enemies are.
Arthritis – Arthritis is mostly suffered by most large dogs. Basset Hound dogs can acquire arthritis because of their odd bone structure. Activities such as too much running and prolonged up and down jumping can cause dogs to develop arthritis. Dogs with arthritis need a soft bed. An old mattress, a soft couch mattress or a 4 inch foam rubber is good. It also helps if you avoid letting your dog do strenuous activities, only gentle and regular exercise to meet their daily exercise requirement. Regular exercise prevents dog from becoming overweight thus decreasing the load their bone carries.
Torsion – Torsion is oftentimes described as a twist of the stomach or when the stomach's end flips. This causes the stomach not to allow food in, and if not treated properly, the stomach dies causing the dog not to eat. Dogs suffering from torsion must seek veterinary help immediately for treatment and therapy. Not all animals with torsion are treated because this disease develops quickly causing the animal to die. So Basset Hound owner must focus their attention in preventing their dogs from acquiring this disease. Feed your dog at least twice instead of one large meal a day and he should not be allowed to drink large amount of water after eating. He should as well not be allowed to play and indulge in strenuous activity before and after eating.
Bloat – Dogs usually fed once daily are most likely to acquire this life-threatening condition. Factors of bloat can be gulping air, drinking large amount of water and doing vigorous activities after eating. See your veterinarian immediately once you bloat is suspected. Measures to prevent bloat are almost the same with torsion.
Basset hounds also referred as scent hounds, are short-legged breed of dogs that are bred to hunt by scent. Because their nose is close to the ground most of the time, it picks up parasites, bacteria and some viral diseases. Their long and floppy ears have a tendency to get odorous so cleaning them properly is necessary to prevent ear wax from building up and cause ear infection. Cleaning your dog's ears 2 to 3 times a week with a mixture of water and hydrogen peroxide is recommended.
Now that you are aware of the diseases that could possibly affect your dog, all you need to do is make sure that they are protected against these diseases. That's the least you can do for this breed whose main aim is to please you and other people around him.
Comments
No comments made yet. Be the first to submit a comment