2 minutes reading time
(391 words)
How to help your puppy adjust to home life
Welcoming someone to the family is filled with anxiety and thrill for both the family and new member, not only for babies, but also for a dog or puppy. Often, to assure that the relationship between and among the members of the family are good, there are a lot of things that have to be done. Everyone has to be prepared to participate. Below are some suggestions on how to go about the relationship on the first few days.
Dogs are territorial. The earlier you define the dog's territory, the more stable his actions would be. Start by guiding the dog on house rules.
As soon as you have your dog at home, orient him/her immediately in the area he/she is only allowed to stay or play. That is your first mission.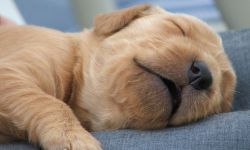 For a puppy, this training may take a week or even months to learn. Make sure that he does not roam around the house until he learns to do so. Yes, it may take a lot of your time and energy in looking after the dog, but you will surely be delighted in the future once the dog learns this at the earliest time.
Let the dogs be exposed to new environment especially if they are put in the kennel. They may have the ability to adapt quickly to new things and places because they are considered as sensitive creatures, yet there are still dogs that cannot adapt immediately. Patience is needed when you have dogs. Avoid giving them many activities or exposing them to many visitors immediately.
Since dogs are pack animals by nature, you should let them know who is the boss. And because you are the boss, you need to set up your Alpha status the time you acquire them. Don't ever let them feel they are the boss because this lead to train the dogs hardly.
The next step will be obedience training. Once the above steps have been completed, you can start to train the dog by you preferably. However, if you need to go to a class, it would be best that you tag along the dog. Still, if need to get a trainer to show the dog the simple tricks, you should be there.
Pets give you joy. So why not train them well. Its worth trying!
Comments
No comments made yet. Be the first to submit a comment