4 minutes reading time
(772 words)
How to properly take care of your new puppy
Bringing a puppy into your life is one of the best decisions you can make. If you choose the right breed of dog for your lifestyle and life circumstances, you will have so much fun and get to experience so many benefits.
However, taking care of a puppy is not all rainbows and sunshine. Just giving it food and a place to sleep is not enough – there are many other things to consider as well, especially now that the holidays are approaching. So, in case you are a first-time puppy parent, here are some tips when it comes to taking care of this little furball.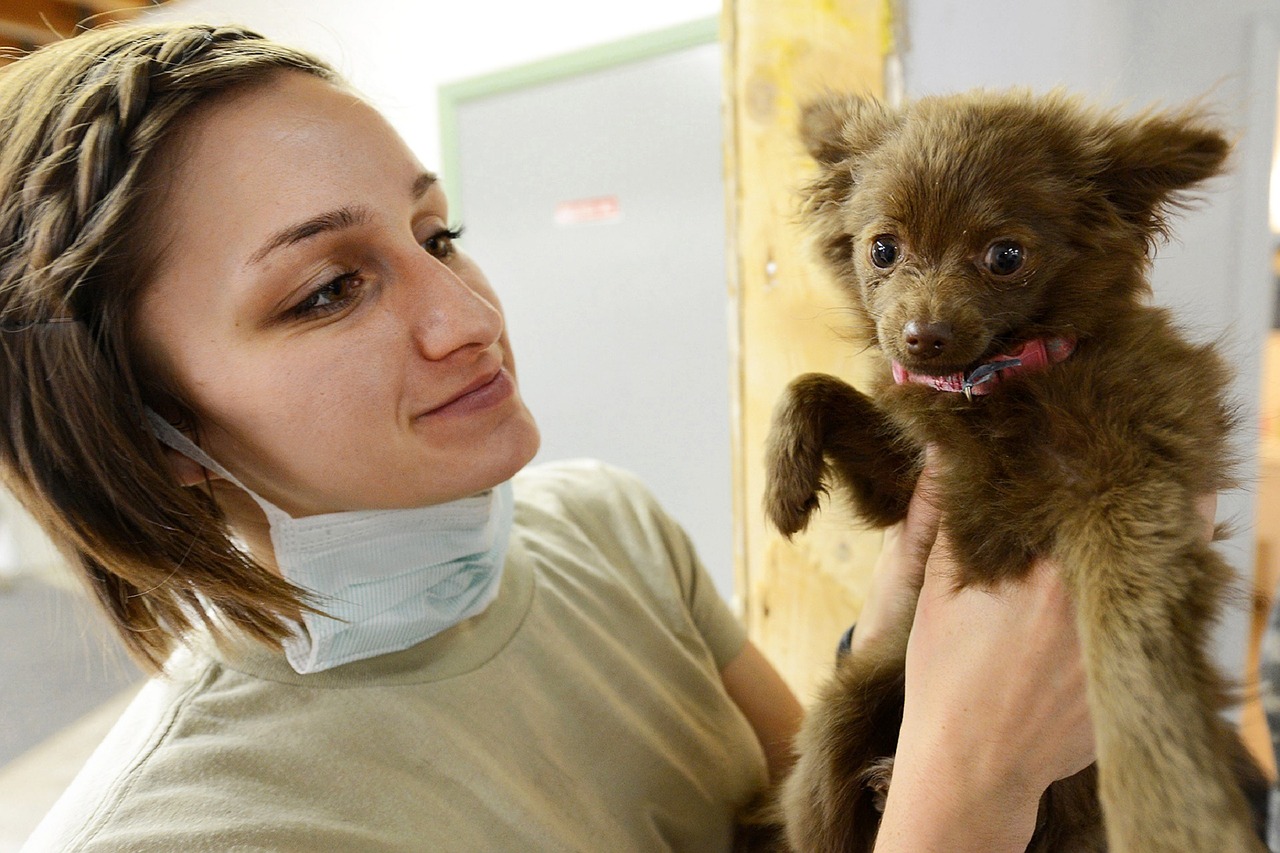 Prepare your home
First of all, before you bring your puppy home, you need to pet-proof the house. That will both keep the pup safe and your belongings intact. Start by removing everything harmful from their reach. So, put all electrical cords, breakable items, and potentially hazardous substances on a high shelf or in a locked cabinet. Anything that they can chew and swallow should also be put away. Plus, you should get some pet gates to block access to certain areas like the kitchen or the stairs.
Get all the necessary supplies
The next step is getting all the necessary supplies for your little four-legged friend. For starters, you need a dog bed and a crate where the dog can sleep. It's recommended for the pup to sleep in the crate at night, as well as to stay there when you're away or when you have friends over for the holidays seeing as how that can be very stressful for the dog. Then, you should also get a few toys to keep the pet entertained and stimulated; they can be plush, chew, rope, or squeaky – whatever you see the pup likes. Of course, you will also need to get some stainless steel non-tip food and water bowls. Finally, to keep your dog safe, you want a leash so that they can't run away and get lost and a collar with quality dog name tags with your name and phone number so that you can easily be contacted in case the dog does get lost.
Find the right vet
A vital part of taking care of your puppy is finding a good vet that is willing to guide you through this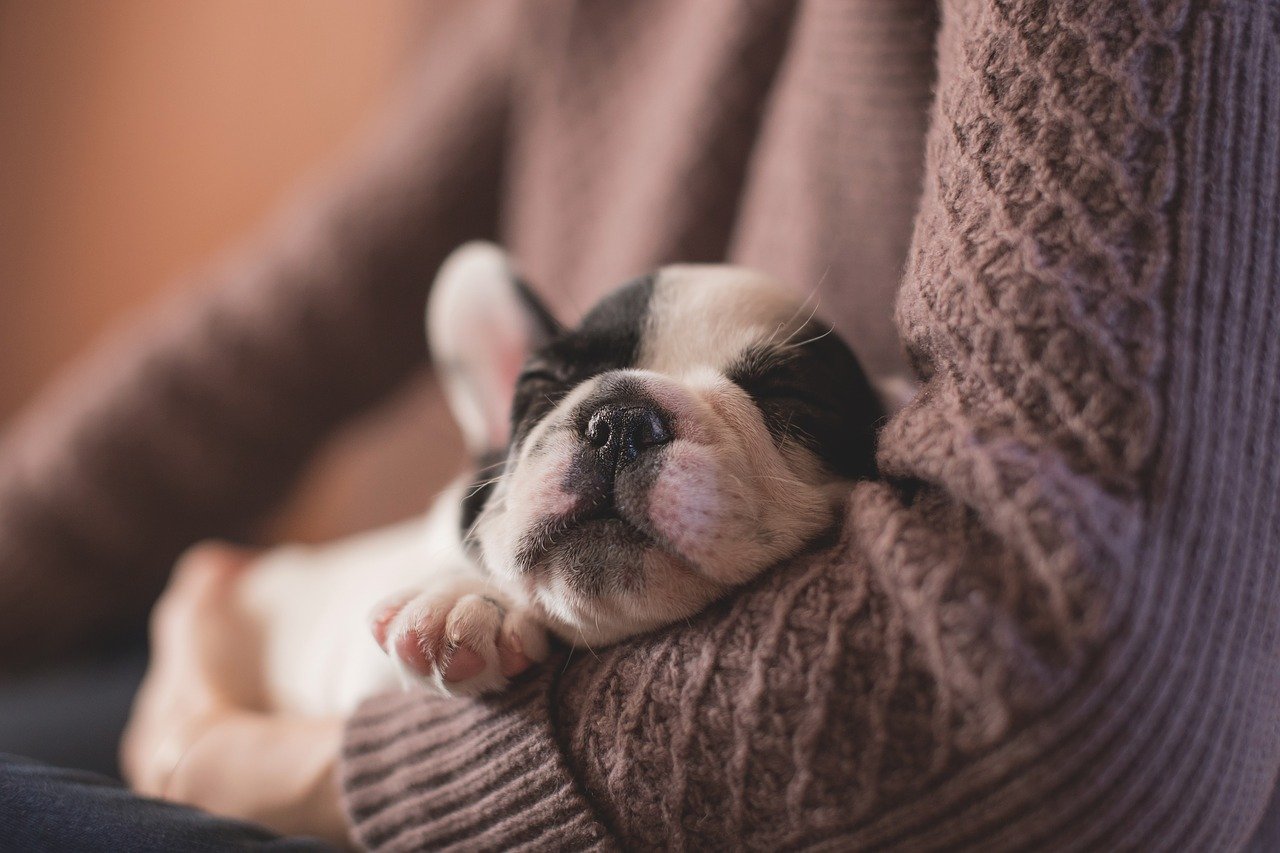 whole process. First, you will need to take your dog in for a check-up where the vet can ensure the animal is healthy. Then, they will tell you which steps are necessary to take for the pup to remain in top shape. You can set up a vaccination plan, talk about parasite control and discuss spaying or neutering. What is more, you can also enquire about the food that is recommended for your type of dog and which food to avoid, how often to feed them, how to bathe them and which type of equipment you might need. Plus, ask about the most common health issues and learn how to recognize them. All in all, you shouldn't hesitate to ask whatever is on your mind.
Train the pup
Finally, you will need to train your dog. Your priority should be establishing a bathroom routine, so start by monitoring them all the time to limit their chances of going indoors. If you see them squatting, take them outside. Offer them toilet breaks when you wake up, during walks, before playing, and at bedtime. When they actually go potty, repeat a cue word, such as toilet, and give them a treat – repeat this every time and they will link these two actions.
You also need to think about obedience training. Same as with potty training, you need positive reinforcements in the form of small treats and your pup will learn to sit, stay, lie down, and all the other commands in no time. You should start teaching them good habits from the very beginning, such as not barking and not chewing your stuff.
Lastly, your dog needs some socialization. The pup needs to be able to meet other dogs comfortably and not be nervous around vets and strangers. Start introducing your dog to all sorts of people and even various noises. However, regardless of how well the pup acts in these situations, keep in mind that the holidays are usually very stressful for pets due to all the crowds of people and the fireworks that are set off.
Conclusion
This might sound too hard and truth be told, it's no walk in the park but you'll soon fall in love with your pet and nothing will seem too difficult. Have fun with your little pup!
Comments
No comments made yet. Be the first to submit a comment