2 minutes reading time
(327 words)
Is dog anxiety a real problem?
Unless you've been directly effected or know someone who has been directly affected by their dog's anxiety issues, you probably would not have heard much about dog anxiety. It is thought to be one of the commonest dog conditions. It may surprise you to find out that dog anxiety effects up to 35% of all dogs at some time in their life.

How dog anxiety manifests.

Dog anxiety can manifest in numerous alternative ways, and is sometimes misdiagnosed as a number of other health issues.

Common dog anxiety symptoms.

Common symptoms and signs can include a dog becoming over clingy, bordering on being obsessed with keeping their own veiw at all the time. Other dogs may damage furniture, scratch in doors and window ledges, or gnaw up and damage personal possessions of the owner.

Other dog anxiety symptoms.

Sometimes it may be a noise problem, such as, howling for hours, continued barking, yelping or whining. At those times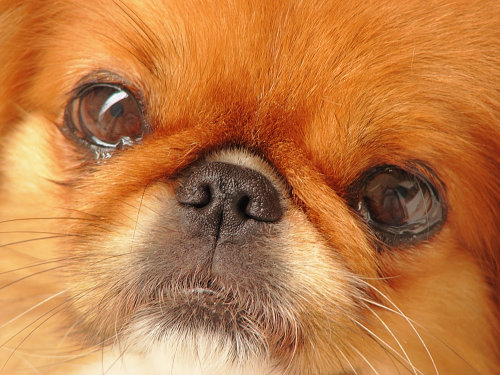 when noise is an issue you will most likely be alerted to this by your neighbors. It is really important to keep in mind that just because your dog hasn't been making a noise problem when you're at home, does not necessarily mean that your dog is quiet and well behaved while you are away.

What to do next.

If you believe that your dog suffers from anxiety like symptoms, like those discussed above, then it is important that you take the time to evaluate if your dog has anxiety or perhaps needs some further training to control their behaviours.

Where to go for help.

There are a number of good resources online so you can assess if anxiety is a problem your dog. If it happens that your dog does have an issue with anxiety there is lots of help available. There are numerous good books that can teach you how to cure your dog from anxiety and return to a contented and excellent relationship with your dog.
Comments
No comments made yet. Be the first to submit a comment