2 minutes reading time
(455 words)
Prescription medication for dog arthritis pain and inflammation
With the current advances in veterinary medicine, there are now many options to effectively manage pain and inflammation associated with dog arthritis. Although it is the responsibility of the vet to inform their clients of the necessary information about these medications, it is helpful for you to have some background knowledge. Having some knowledge on these drugs can help a dog owner make an informed choice because ultimately, it is you, the owner, who decides what type of treatment should be given to your dog.

Prescription Medicine

The most potent painkillers and anti-inflammatory drugs require a prescription. Although some of these drugs have side effects that can be dangerous to your dog's health, they are very effective and provide fast relief from pain and inflammation.
NSAIDs or non-steroidal anti-inflammatory drugs are the standard form of medication used for pain and inflammation, especially in the treatment of dog arthritis. NSAIDs act on the pro-inflammatory COX enzymes. Unfortunately, the enzyme is a vital component of the protective lining in the stomach and upper intestines, in the production of platelets, and in the maintenance of blood circulation in the kidneys. NSAIDs, thus, can cause gastro-intestinal damage, blood thinning, and kidney failure.

Cortisone is a more potent anti-inflammatory than NSAIDs. It can help to settle "acute on chronic" pain. However, it should never be considered as first option and it should not be used for more than two to three times a year as it can contribute to further bone degeneration.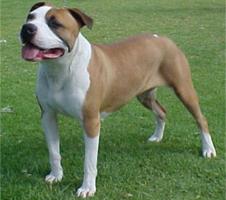 Narcotics are potent pain relievers and have been used for centuries. In veterinary medicine, one of the commonly used narcotics is Codeine. This drug suppresses pain because the dog's body metabolizes it into morphine. However, the sale and purchasing of narcotics is restricted in some state and countries.

Tramadol is considered as one of the most effective painkillers and is generally safer than NSAIDs. Some consider Tramadol as an opioid while others do not.

Gabapentin is a drug originally used for epilepsy but is now used to suppress chronic pain. It is used as support therapy in conjunction with NSAIDs, as the combination seems to be more effective compared to depending solely on NSAIDs.

Anti-depressants can now be used for chronic pain in dogs. Examples of anti-depressants used in dogs are Amitriptyline and Amantadine. Both drugs are not approved by the FDA to be used in dogs but are gaining popularity among vets, who recommend these drugs as support therapy alongside other analgesics including NSAIDs.

For more information on the matter, please get a copy of my e-book, The Risks of Prescription Medicines in Dog Arthritis. To get a free copy, please click on the link provided: http://www.dogarthritisplan.com/.
Comments
No comments made yet. Be the first to submit a comment