3 minutes reading time
(651 words)
Safe ride for pets
Dogs don't have many things they fancy more than cheese, ice cream and riding in the vehicle. Every dog that we ever owned is always in a rush to get in the car. People can get jaded, and occasionally they want to feel that fresh air again, dogs can be that way too.
Many years ago, pet safety in the car wasn't really something we thought about. We let our dogs roam in the back portion of the station wagon, sometimes even sitting in the front seat, (actually, our dogs preferred the front seat - better view that way and feeling more like the Big Dog!), and unrestrained. We didn't have the products that are available now to provide a safe traveling environment for our pets. Before, roaming about under our feet, jumping in our laps from glass to glass, and licking us constantly as a way of thanking us for bringing them along were freely done by our dogs as I try to keep on the right lane!
On the other hand, the disadvantage of taking the pets out on a joy ride either to the vet, or just downtown can create a disturbance. We owned a Siberian Husky when my son was little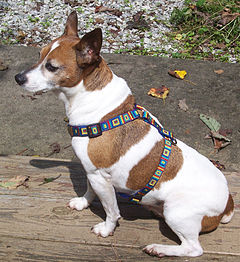 Every time we go to school, she was allowed to come along. I regularly slide down the window a little so she could breathe some clean air, and sniff out various scents. This one incident in the morning, she jumped into the front seat when she saw a squirrel scram out in the road making me loose the wheel and us landing on the ditch. That particular day, in the morning, we crashed on a ditch. The reason was my attention got diverted to my dog when she jumped in front seat of the car, a squirrel on the road caught her attention. Lest you had to unexpectedly step on the brakes, a tiny dog with no fetters on could be tossed down to the floor, or a bigger dog could be thrown into the front glass of the car or out of the vehicle. For this to happen or other instances would be distressing to both pet and owner.
At the present time, we have grown more conscious of our safety that's why gadgets and devices were produced to ensure us a safer ride for our families and pets (part of the family, as well). Doggy seat belts, harnesses, pet crates, barriers, door pop/unlock system for quick pet release in case of accidents, heat alarms to protect your pet from heat stroke or cold, and fans to help pets stay cool are just some of the merchandises in the market. Limiting the movements of your pet will make the trip more pleasant for everyone on board. Pets restrained in the car during travel should be likewise necessary as you and other passengers buckling up.
A few more suggestions to safeguard your trip are to restrain your pet in the back seat (air bags can potentially harm the dog), no heads sticking out of window - no matter how much your dog begs - as this could harm the eyes from dust or dirt, no smoking in the car, no sitting on your lap, and in no way should you leave your pet in the car with no company during a hot or cold day. Every year, hundreds of pets die because of extreme high or cold temperature. Do not ever allow your dog to ride in the bed of a pickup with no restraints. A cage or crate is where you should place him, then bind it on the pickup so that it will not move around during the trip.
Once you are going on a road trip with your dog, be sure to have enough water for your pet to drink, a few of his favorite toys and blankets to make him feel at home.
Comments
No comments made yet. Be the first to submit a comment