2 minutes reading time
(411 words)
The 4 Most Common Health Problems in Dogs
Dogs are a major responsibility. Feeding, walking, exercising, and cleaning up after them are all basic chores for the average dog owner. Still, you want to make sure your canine companion is safe and healthy no matter what. Dogs can still get sick or develop health problems that you must be aware of. Here are four common health problems in dogs to know. If you suspect your dog has any of these issues, consult your vet immediately.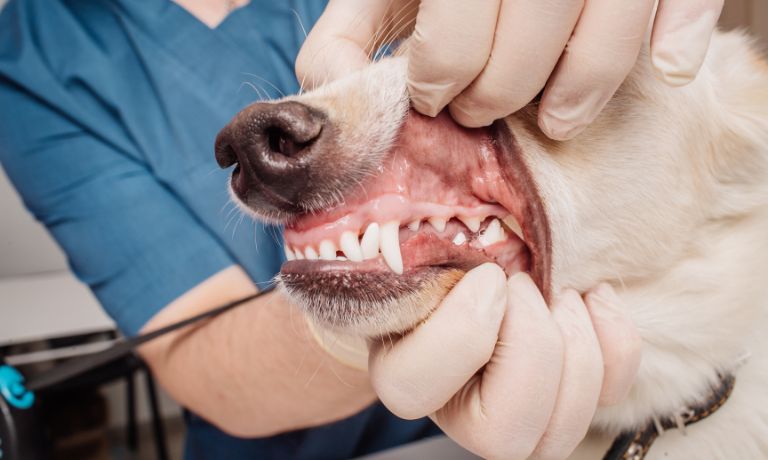 Obesity
While some people find fatter animals cute, it's still detrimental to their health. Obesity is a serious health problem for dogs. As with other species, it can indicate poor overall health that can contribute to other health issues, like poor cardiac and respiratory health. Even if you feed your dog healthy, sustainable kibble and exercise them daily, certain predispositions may still lead to obesity. Age, genetics, and breed types can further put your dog at risk of obesity complications. Of course, lifestyle factors like overfeeding and a lack of exercise play a role too.
Cataracts
Cataracts occur more often in senior dogs, but any dog is susceptible. Cataracts occur when cloudiness or opacity forms in the eye lens, thereby preventing light from hitting the retinas. In turn, this can lead to vision impairment and—in some cases—blindness. This condition may develop slowly over time or rapidly. If your dog experiences trauma or disease, it can develop cataracts. This issue can even develop during puppyhood.
Oral Hygiene
Another one of the four common health problems in dogs is oral hygiene. Good oral health benefits dogs in more ways than you might realize. Improper dental hygiene weakens the teeth due to plaque buildup, which can then lead to poor eating and weight loss. Other symptoms include bleeding gums, sensitive teeth, and bad breath. Ask your vet to check if you suspect your dog has poor dental hygiene. They may recommend specialized toothpaste or foods to help break down the plaque buildup and prevent more plaque from forming.
Arthritis
Finally, dogs are also prone to arthritis. Naturally, both dogs and humans suffer from joint pain. As arthritis worsens, it causes poor joint mobility and pain. Canine arthritis is fairly easy to spot. If your dog is in visible pain or discomfort during movement, there's a high chance they suffer from arthritis. It commonly affects the feet, hips, knees, shoulders, and elbows. Your veterinarian will likely recommend exercise, weight control, and anti-arthritic drugs to mitigate the pain.
Comments
No comments made yet. Be the first to submit a comment