2 minutes reading time
(496 words)
Tips for Designing a Dog Room in Your Home
Dogs share only a brief portion of your life compared to your lifetime. However, to them, it's most of theirs. From the time you bring them home to the heart-wrenching forever goodbye, your pup spends the majority of their life with you. Ensuring they receive optimal care and making the most of the time you spend together gives them the life they deserve.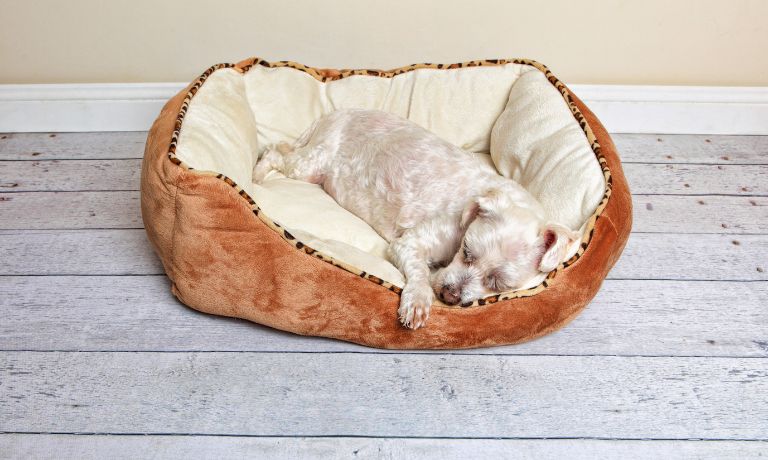 Many dogs benefit from a designated dog room. It provides them with personal space, privacy, added comfort, anxiety support, and an allocated corner of your home they get to call theirs. It's like an expanded kennel. Plus, it offers many benefits to you, from minimized doggy wear in your home to a happier companion at your side. Here are some tips for designing a dog room for your beloved pup.
Customize a Dog Bed
Everybody feels better when doused in comfort. It allows you to fully unwind and feel safe. Adding numerous comfort features to your dog room brings those feelings of safety, love, and security to your pet. One of the best ways to maximize comfort for your dog involves a little handiwork. Customized dog beds optimize your dog's needs, providing them with a cozy sleeping spot that keeps the nightmares at bay. Like you, dogs need their beauty sleep, too, to ensure they stay happy and healthy.
Add Entertainment
Leaving your dog at home while you run errands, go to work, or socialize never gets easier. However, saying goodbye to them in a dog room instead of a crate will leave you with less guilt. Although, you can't just leave them in an empty room. The more entertainment you supply, the better they'll enjoy their alone time. It doesn't take much to entertain a dog. Most of the time, a couple of toys and a TV do the trick.
Opt for Wood Floors
Along with plenty of comfort qualities, durability and practicality play a major role in creating the perfect dog room. As the go-to space for your dog, it endures a lot of wear and tear, from scratching paws to splashing water bowls. Opting for hardwood flooring over carpet for a dog-friendly corner offers numerous benefits and practical properties like long-lasting resistance and promotion of healthier atmospheres.
Create Outdoor Access
Like humans, when a dog has to go to the bathroom, they've got to go. Creating easy outdoor access makes potty breaks a breeze. Plus, it allows your pup to get some fresh air, stretch their legs, and soak in some sun. With access to a gated outdoor space, doggy doors make a great addition to the dog room, giving your best friend more autonomy. However, a door to the yard works just as well, allowing you to keep better track of your dog.
There are many more tips to explore when designing the best dog room for your pet. However, these four key attributes set you up with the basics that'll give your dog the royal treatment they deserve.
Comments
No comments made yet. Be the first to submit a comment