4 minutes reading time
(761 words)
Treat Your Dog To A Pawtastic Time While You're On A Vacation
As much as we want to share moments of joy with our beloved dogs, sometimes it's just not possible to take them with us on a vacation. Whether it's too long of a journey for them or there is no place for them to where we're going, our furry friends will have to spend a couple of days without us.
For some owners, this separation can be really stressful. Sometimes it's about who to leave them with or it's just about how the dog will deal with being away from the owner. Still, there are a few preparatory steps that can help you not only leave your dog in safe hands but to afford him a great time even though you're not there.
1. Choose the dog sitter
One of the obvious choices is to leave your dog to a close friend or a family member, or in other words - someone you and your dog can trust. Your dog will feel at ease if this person already has a nice relationship with him. Still, it's not all about knowing each other. You need to be sure that this person knows what to expect from a dog, to recognize his needs and to be ready to take him out for a walk twice a day or spend some time with him playing.
If this friend or a family member can't visit the dog, he can stay at their house, if possible. It could be even better for the dog because he won't be alone throughout most of the day, especially if there is already a pet in the house or children to play with.
There are also professionals who can take care of your dog. There are excellent pet hotels or reliable pet sitters. Either way, your dog will be looked out for 24 hours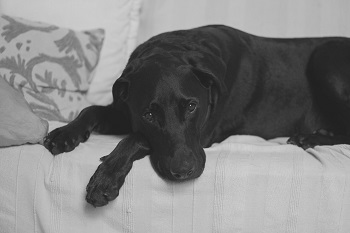 a day by somebody who knows what they're doing. Just spend some time and do research on the nearest pet hotels and their ratings, and look for recommendations from other pet owners for the right pet sitter.
2. Prepare the sitter
Whoever will take care of your pet needs to be fully instructed. That's why you need to make a list of all the necessary information. Write down the time your dog needs to take a walk, explain his eating habits, and give any specific instructions on what parts of your home he is allowed to go to. If it's possible, you could also prepare some food for the dog in advance and put it in a zip bag. You will make it easier for the person who watches over your pet. Don't forget to mention any medications that need to be taken with food or otherwise. Explain your dog's everyday routine in as many details as you can. In the end, leave a phone number where you can be reached and contact details of your dog's vet. If the sitter has any questions, answer them all in detail. The better the sitter knows your dog's needs and habits, the better your dog will feel with them.
3. Prepare your dog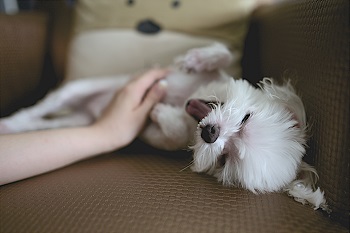 This step is equally important as the previous ones. Dogs have to be prepared for separation from their owners. This usually doesn't go so well, depending on the dog's personality and his relationship with the owner. Still, you need to do as much as you can to leave your little friend in a good mood. A couple of days before your vacation, spend some extra time with your dog, playing. Whether you're leaving your dog with a sitter or you're taking him into a hotel, such as a cozy dog boarding Perth offers, try to meet your dog with the person or people who will take care of him before you actually go away. You need to be sure that your dog reacts positively to them and accepts them. If you have never gone anywhere without your dog for more than a day, don't make this vacation too long. You will lower your dog's anxiety if you start with baby steps, for example going away for the weekend. This way, your dog will know that, no matter how long you are away, you will come back eventually.
Conclusion
So, leaving your pet in somebody else's hands doesn't have to be a nightmare. Sure, you will always feel at least a bit extra worried about him while you're away. It's your beloved pet, right? But it doesn't have to mean that your dog can still have a great time without you! You can make it happen.
Comments
No comments made yet. Be the first to submit a comment