2 minutes reading time
(431 words)
How to train your puppy to go potty - Where you want!
Potty training puppies is not something that people generally look forward to, and if you are like me, I know you would agree, am I right? The toilet area for them ends up becoming everywhere except where you want, and you and your new friend just become frustrated.
The truth is, some of the training techniques that you may find for your puppy may work, and a lot of them may not.
There are some techniques used by old-fashioned types as an example, which try to teach dogs when they are doing something that is considered wrong, or bad. But a dog is not likely to know the difference between right and wrong.
Some people use methods such as rubbing the dogs nose in the mess, which seems to rarely work for many people and is considered inhumane.
The fact is, your dog has no idea that he/she is doing anything wrong! I highly doubt that any dog in the history of mankind ever walked into a new house and said "hey, I think I'll mess up this house on purpose".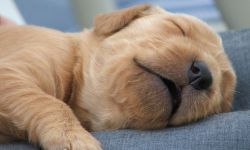 Dogs just are not born with the instinct to go to the human bathroom and figure out how to use it, and they certainly are not born to play jokes on humans.
I think you would agree that nobody looks forward to potty training their pets, but just about everyone would agree that this is something that has to be done with any new pet.
Working with a pet, and paying attention to its habits is a great way to get to know him, and also a great way to find out which habits would be better off broken.
Some good general guidelines to follow when potty training your new puppy are:
* Keep in mind that a dog does not know right from wrong, and is not having accidents on purpose
* Try to use a feeding and/or walking schedule with your dog. A schedule will help him use the bathroom at the same times, and in the same general places.
* Puppy clicker training - A very popular way of using a clicking device when the animal does something favorable during training.
A really good way to make sure that you and your pet live a long happy life together, is to fix any behavioral issues that you may notice, as you notice them. Having a puppy dog that is well-trained and happy is a much better alternative than having one that doesn't not seem to know what to do correctly.
 
Comments
No comments made yet. Be the first to submit a comment