2 minutes reading time
(494 words)
Two Ways to Stop Your Puppy Biting
All puppies nip and chew on things to find out about their world. This is often called play biting. It's important to teach your dog what they are permitted to bite and chew, such as their toys, and there are things they are not allowed to bite, like people.

If you do not teach your young dog early not to bite, dog aggression might be a problem later on. There are 1 or 2 simple things you can do to stop your dog from biting but it does take a consistent effort. The earlier you start the simpler it's going to be.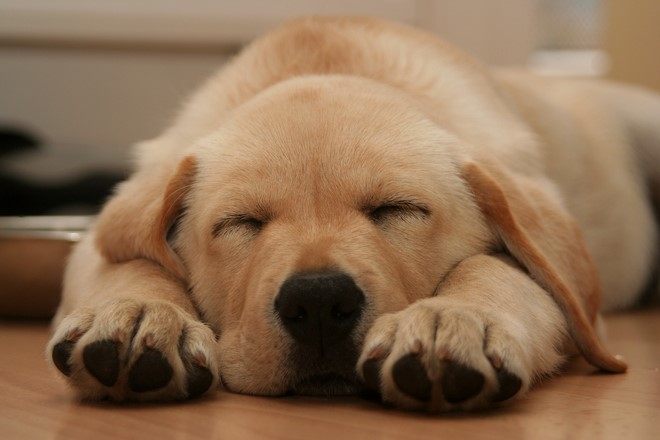 Tap Technique. 

When your young dog begins to try and play bite while you are patting them or playing with them, stop the activity, make your dog sit and them get their interest by holding their head or lower jaw with one hand.

Use one finger to gently tap your puppy's snout, it is vitally important that you only lightly tap and don't add any force as your dogs snout is extremely sensitive and a light tap is enough for them to feel.

You shouldn't try to hurt your dog; this is merely a light tap to get their attention and to understand that the activity of biting is not allowed. I would suggest an one finger tap for little dogs and puppies and a two finger tap for larger dogs.

Just as you start the tap method, add a command like "No", "No biting" or "Stop that". Talk the command in a low and serious voice and never yell at your dog. Yelling is absolutely unnecessary.

You are only informing your dog that biting is not OK and they'll respond well if you consistently do this over 1 or 2 days every time they try and play bite.

Tongue Suppression Technique. 

This technique is a bit messier because you'll need to physically touch your dogs tongue. You will also must have the total trust of your dog before trying this.

When your dog is play biting you place your thumb or index finger on your dogs tongue and press gently down and back. This creates a reaction of the tongue and it will roll back in your dog's throat and will partly block your dog's airway.

It does not hurt your dog, its just a little uncomfortable and your dog will quickly learn that biting means an uncomfortable feeling. As with the tapping method, add a command to let your dog know you mean business.

If your dog gags or coughs immediately after, you have pushed their tongue back to far and you will need to minimize the amount of pressure you place on their tongue next time. A little push is all that is required and it should last not more than a second.

Use these strategies during play when your dog is play biting it'll in turn teach your pup that any biting is not appropriate and isn't tolerated.