Dr. Jarred Lyons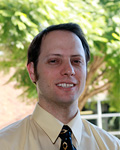 Dr. Jarred Lyons is a Radiation Oncologist at Veterinary Cancer Group, located in Tustin and Culver City, California. He received his DVM degree from the University of California at Davis and completed an internship at VCA West Los Angeles. After completing his residency in Radiation Oncology at North Carolina State University in conjunction with Duke University and the University of North Carolina, Dr. Lyons joined Veterinary Cancer Group in January of 2007. His special interests include medical oncology and palliative radiation therapy to improve the quality of life for end-stage cancer patients.
Filters
1 results - showing 1 - 1
Dr. Jarred Lyons of Veterinary Cancer Group
3561
0
0
0
0
0
One of the first questions I get from individuals who find out what my career is, is "Wow, isn't that difficult or depressing? I mean all of those sick animals; I don't think I could ever do it." I consistently receive the same look of surprise...
1 results - showing 1 - 1