Dr. Nicole Schiff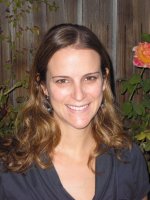 Dr. Schiff received her undergraduate degree in Zoology from UC Davis in 1997, and her doctorate in veterinary medicine from UC Davis in 2002. From 2002 to 2008 she practiced small animal medicine and surgery at a large veterinary hospital in West Los Angeles.

When her own dog was diagnosed with epilepsy and benefited immensely from acupuncture treatments she was inspired to pursue an understanding of how acupuncture can complement more traditional western therapies. In 2008 she completed a certification in veterinary medical acupuncture from Colorado State University. Dr. Schiff is also dedicated to working with several Los Angeles based non-profit groups that work to alleviate pet overpopulation Dr. Schiff can be reached via email at drschiff@vetmedacupuncture.com.
Filters
1 results - showing 1 - 1
Dr. Nicole Schiff of Veterinary Cancer Group
3523
0
0
0
0
0
Inevitably, when I tell people that part of what I do as a veterinarian is performing acupuncture, I get one of two responses. Either "Really? Acupuncture for animals?", or "How wonderful! I've had acupuncture, and since I know it works for me, that's great that animals can have it too!"...
1 results - showing 1 - 1