2 minutes reading time
(498 words)
Home Renovations That Your Pets Will Appreciate
If you're looking to liven your space up for more than just yourself, you may want to try out these pet-approved home renovations. From doggy washing stations to feeding stations under the kitchen island, your pets will appreciate these renovations and give them two tail wags of approval.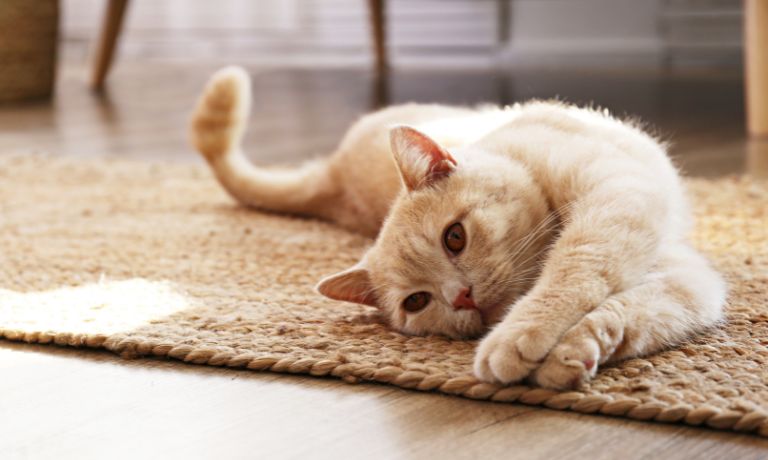 Built-In Bed Under the Stairs
If you could spare the extra space underneath the stairs, your pet would love their bed stationed there. A built-in bed is the perfect spot for pets and keeps them out of hallways so others can walk through.
Start by removing a section of the wall—measure the hole by the size of your pet. If you have cats, you'll want small openings rather than bigger ones, while for dogs, the size may differ. Place the bed into the space, decorate the walls with paint or wallpaper, and place a toy bin inside. Then, the built-in bed is ready!
Washing Station for Pets
While it might cost a lot to clean your pet professionally, or they may not do well around strangers, installing a washing station for pets makes better use of extra closet or porch space. The station can go inside or outside—wherever your pet gets dirty most.
Start by building a base similar to the height of an average shower, then place in plumbing fixtures, shelves for soap, a sponge, and other amenities. Also, place a mat on the wall and smear it with peanut butter to give the dogs something to distract them while bathing.
Mounted Feeding Stations on the Kitchen Island
You can't go wrong with a mounted feeding station. But inside of a kitchen island? Things just got more interesting! A feeding station helps prevent an animal from straining their neck and controls messes. Any island can fit, but ensure the height is appropriate for your pet; you don't want them lifting themselves or bending too much to eat their food.
For this project, pick one end of the island and place inserts into a piece of wood for the food and water dishes to sit. This creates more accessible storage and a clutter-free zone for you to enjoy cooking your meals.
A Sanctuary for Your Pet
Flex spaces are the rage right now. From dining rooms that also turn into living rooms and dens that work as sunrooms, the use of space has helped homeowners select things that work in their homes without spending more on rooms they don't need.
For this area, pick a concept and stick with it. For example, you could use an area in the basement as a game room but equip it to transform into a pet zone for your animals. Whatever the project is, ensure you keep your pets safe during every renovation.
While looking over the different home renovations that are pet-friendly, come up with your own ideas on how to create a home that's also welcoming to your pets. Create a space that you and your furry family member will love.
Comments
No comments made yet. Be the first to submit a comment