2 minutes reading time
(307 words)
The Many Ways Pets Help Our Kids Succeed
Naturally, the dream of every parent is to see their child become a success in life. While such factors as parenting skills, education, and more help to determine the eventual outcome, researchers are finding out that pets are instrumental in turning today's kids into tomorrow's success stories. If you find yourself feeling a bit curious, here are some ways that might interest you.
Believe it or not, having a pet around the house may turn your child into a successful entrepreneur. Since kids get very creative when caring for their pets, this often translates into other avenues, including wanting to be their own boss. However, instead of having a lemonade stand or mowing lawns, they instead start pet-sitting businesses, or get even more creative and design pet costumes or build homes for feral kitties.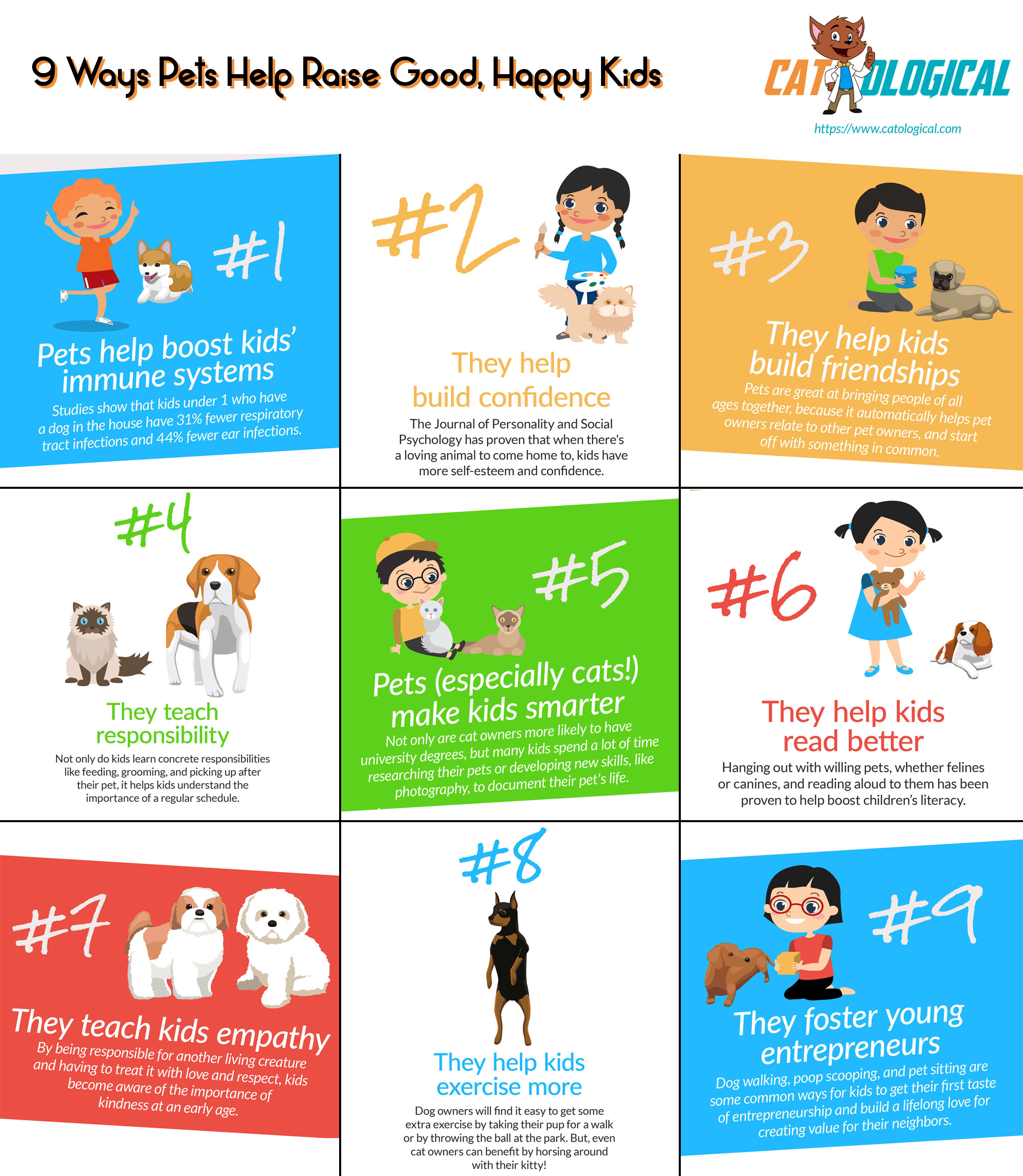 And if you want your child to succeed in school, let them have a pet to read to each day. In numerous literacy studies, researchers found kids who had pets became better readers. This was attributed to the kids having pets who would sit patiently and listen to them read, helping the child relax and enjoy reading more and more.
A University of Bristol study found cat owners are more likely to possess college degrees. So if you want your child to do excel and achieve a post-secondary education, get them a kitty to be their best friend.
Plus, owning a pet will give your child self-confidence. Based on research from the Journal of Personality and Social Psychology, having a loving pet at home that doesn't judge them and loves them no matter what happens will increase confidence, self-esteem, and much more.
Find out all the ways pets help kids grow into happy, healthy humans by checking out the infographic below, or the original post here on Catological.com.
Related Posts
Comments
No comments made yet. Be the first to submit a comment
By accepting you will be accessing a service provided by a third-party external to https://www.barkleyandpaws.com/