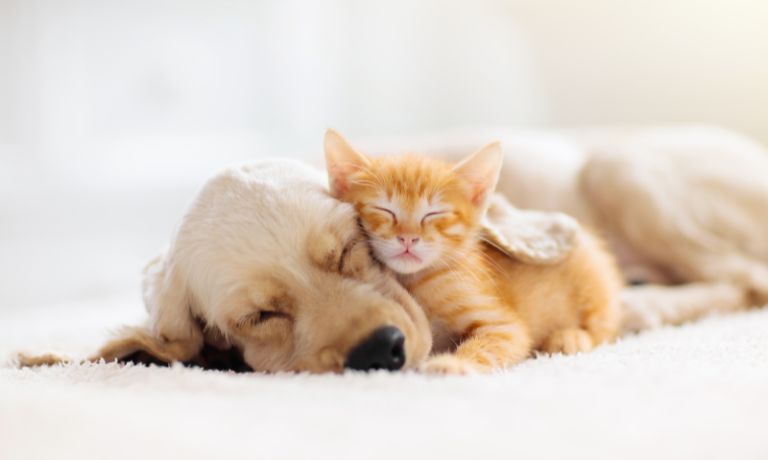 Taking care of pets often closely resembles caring for babies. Both babies and pets require assistance in potty training, rely on you for food and water, and depend on you if they fall sick. A lot of people even consider their pets as their children.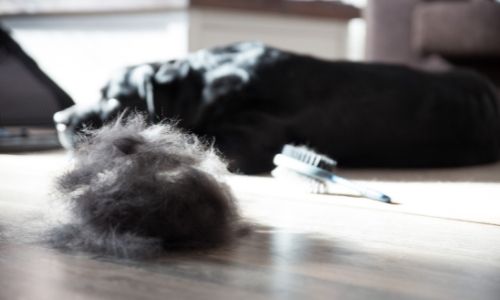 With summer here and temperatures rising, you know what is about to happen if you aren't already experiencing it. Your pet is probably shedding like crazy, and it seems like there is always another clump of fur on the ground no matter what you do. Thankfully, there are some ways to deal with your pet's summer shedding. Keep reading for more.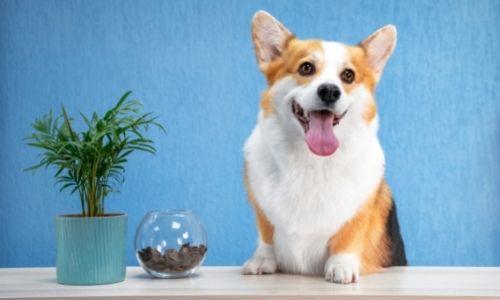 These days, the younger generations put a lot of value on their pets. In fact, most of these individuals do not have kids and instead refer to their dog or cat as their "child." A pet like that deserves a space to call its own. For inspiration, use our tips for creating a unique room for your pet.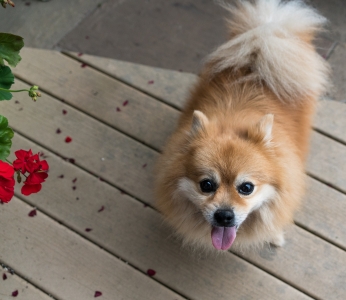 In many ways, bringing a pet into your home is like bringing home a baby. New pet parents should take precautions to assure their dog, cat or other pet won't harm themselves or ruin furniture and appliances around the home. From special room designs and gadgets to organic cleaning products, there are many ways one can pet-proof their place.  Going back to basics, there are many training options for your pet available to you at the click of a button. For instance, websites like PetFinder provide online tutorials on how to train your dog. One useful command is "leave it," which will teach your dog to essentially stop eating and chewing on everything from your dining room table to something potentially hazardous to them such as a bar of soap in the bathroom.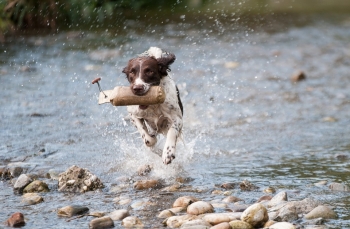 A dog on the loose can get in a lot of trouble and potentially get injured or cause a traffic accident. Dogs are naturally playful and will use any opportunity they get to run away from the backyard, unless you do something about it. With the right training, and a few other techniques, your dog will never leave the house without you again. Why dogs run away In order to know how to stop or, even better, prevent the dog from running away, you should know why they want to do it in the first place. Namely, dogs feel attached to the house they grew up in, so if you've moved recently, their instinct will drive them back to the previous home. Therefore, they will try to leave the unfamiliar place every time until they become comfortable and aware that they're actually in a new home. Furthermore, if the previous home had a significantly larger backyard than the current one or if the new place does not have a backyard at all, the lack of freedom will make your dog want to run away towards a more opened space.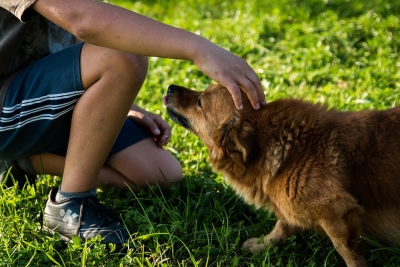 No matter if you're going away for two days or a couple of weeks, it's very important that you find a good pet sitter. Picking a pet sitter isn't a decision you should make straight away – but we guess there's no need to tell you that. You've probably already put a lot of thought into finding someone who'll take care of your furry friend for you. And if you're still not sure who to go for, make sure you check out the five tips listed below. Get reviews on pet sitters nearby You probably know somebody else who loves pets just as much as you do. Therefore, a great way to start looking for your pet sitter is to ask them and see whether there's someone they can recommend. Ask them how satisfied they were with their service and whether everything went ok. And even if you don't know anyone who was in need of a pet sitting service, you can still find reviews online. There are plenty of websites and forums where you'll be able to find reviews on pet sitters in your area.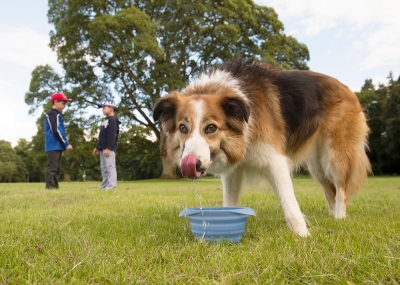 The warn summer weather invites us to go outside and spend good time with our families and pets. Keep reading to learn more about how to safely enjoy this time of the year with your four-legged friend. Bring a Life Vest for Your Dog Summer is the best time of the year to pursue water activities that you and your dog will enjoy. Make sure that you are safe during boat trips and other water activities by bring life vests for you and your dog. Although most dogs are natural swimmers, that does not mean that they are exempt from water accidents. This is especially true for dogs who are not used to being in the water.  There are life vests created specifically for dogs that will give you peace of mind during your trip. EDITOR NOTE: Kurgo offers a nice selection of life vests for your dog.  Check them out online at kurgo.com!
Is your dog or cat slowly becoming obese? Here are five simple ways to address that concern. Garfield the cat is perhaps the most popular obese pet. For many people, he's cute and adorable. It's a good thing that Garfield is just a comic character because if he was a real cat, I would have really been concerned with his weight. You see, obese cats like Garfield are more prone to sugar diabetes. They are also more likely to suffer from various ailments as a result of excess weight. And cats aren't the only ones who are prone to obesity-related health problems. Dogs, too, are equally at that risk. Aside from diabetes, some of the health problems that may arise due to obesity are: Heat intolerance Hypertension Respiratory problems Liver disease Osteoarthritis Poor immune system function Increased risk of cancer Obviously, you don't want your cat or dog to suffer from any of these problems. That's why you should keep in mind the following ways to prevent obesity in cats:
Depending upon where you live, even some suburban areas can have pesky critters and predators that can cause problems for our pets. Think about living in the city and you'll still encounter rodents from time to time, even skunks, possums and raccoons are sometimes seen in the suburbs. All of these critters have the potential of carrying dangerous and deadly diseases. Threats From Above We often think of cats chasing and catching birds, but in some cases, smaller cats and kittens can be carried away by a bird of prey, while the same can be true for toy dog breeds and puppies. The obvious solution is to keep them indoors, but there's also some visual deterrents that help to keep birds away from our yards and property.
We live in an age of change – a mere couple of decades ago, bringing in pets to work was only acceptable if you were a veterinarian or working at a pet shelter. Nowadays, however, an increasing number of companies are more and more tolerant when it comes to this matter. Nonetheless, in order to avoid troubles and issues, an office has to become pet-friendly, for both your pet's sake and your own.