6 minutes reading time
(1136 words)
Human and Animal Healthcare: One in the Same
Human and animal healthcare are two professions often considered to be separate types of medicine. This can be easily assumed since the physicians require specific training in their designated fields, attend different medical schools and treat different types of patients. However, what many may not realize is that animal healthcare is almost identical to healthcare for people.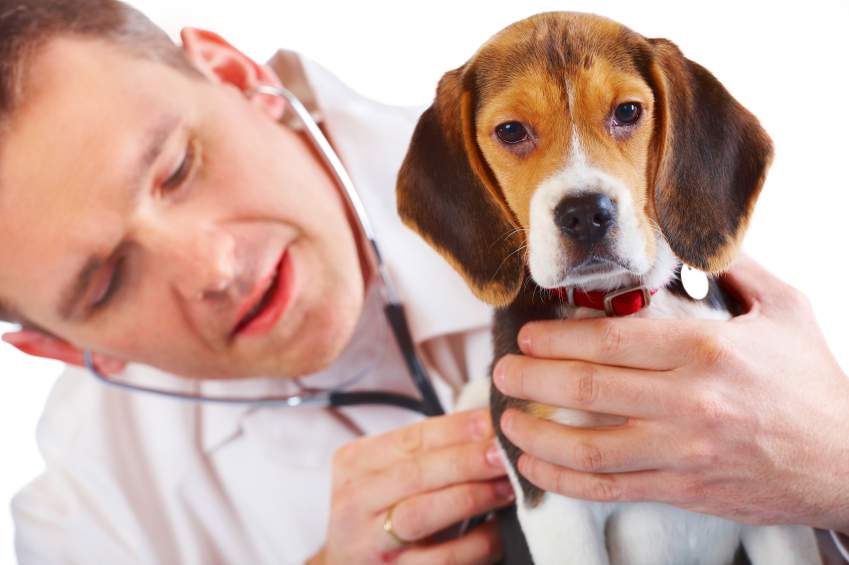 While animal health includes things that are rarely seen in humans, such as heartworm disease, the two bodies of medicine do share many of the same illnesses and injuries. In fact, human and animal healthcare even share many of the same medications and treatments.
Orthopedic issues
Muscle, bone, and joint problems are common in both humans and animals. Examples of orthopedic issues often found in people and their pets include arthritis, fractures, patella injuries, and anterior cruciate ligament tears. Arthritis in animals is identical to the inflammation found in humans, as are the symptoms of stiffness and pain. Treatments include anti-inflammatories and pain medication for animals and humans alike. Similar to knee issues in people, patella and cruciate injuries are a result of an activity that stresses an already weak joint or ligament. In humans, it is often a result of football or other sports. In dogs, it is commonly a result of hard playing such as fetching and retrieving a ball. Treatment of knee injuries is the same in both human and animal health…rest, anti-inflammatories, pain meds, and quite often surgery by a specialist. Fractures are also referred to a veterinary specialist if a surgical procedure is necessary.
Diseases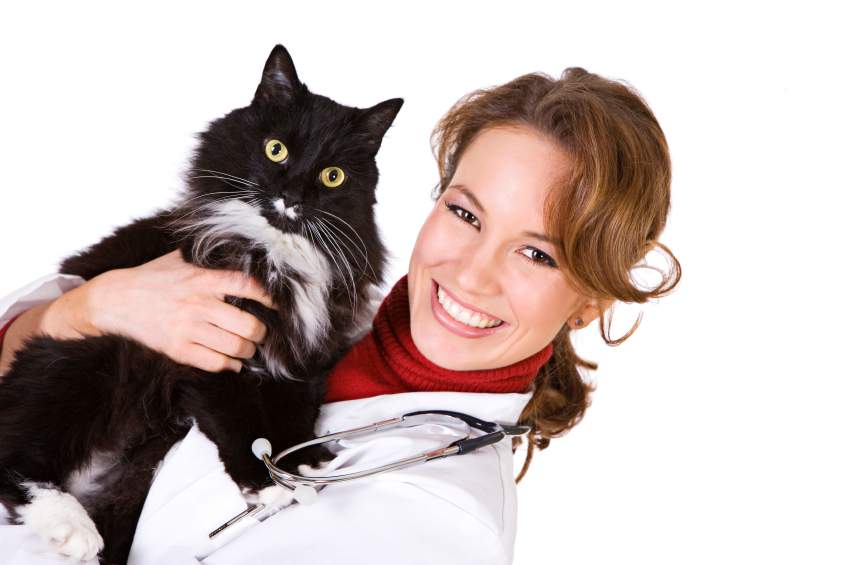 A multitude of diseases is found in both human and animal healthcare. For instance, diabetes, congestive heart failure, cancer, kidney, and liver disease are diagnosed daily not only in humans but in pets, as well. Veterinary treatments for each of these follow suit with what is prescribed by MDs. Insulin is required for diabetic patients, and bloodwork and urinalysis are done regularly to monitor blood sugar levels in animals. Congestive heart failure patients receive daily medication to increase heart function and reduce fluid buildup, and animals are placed on low salt diets. Kidney and liver disease patients receive bloodwork, medications to support organ function, specific diets, fluids, and even dialysis for the kidneys. Cancer victims find hope in radiation and chemotherapy, often producing encouraging results. Whether acute or chronic, animals are monitored closely, hospitalized if needed, and treated carefully whether it is a day of monitoring or a crisis.
In addition, animals are treated for thyroid disease, dental disease, cataracts, glaucoma, Cushing's Disease, Addison's Disease, and more, all ailments that humans endure, as well.
Other Health Concerns
Less severe concerns in human and animal healthcare also mimic each other. Allergies, both environmental and food-related, are very common in pets. Environmental allergens even cause flare-ups during the same seasons as humans. Gastrointestinal issues due to viruses and bacteria are also found in dogs and cats. Something as seemingly simple as a runny nose or a cough receives treatment and antibiotics, as well. Kidney infections and urinary tract infections are treated with the same medications and diagnosed with urinalysis just as they are in human medicine. Animals can even develop the same kidney stones.
Other problems such as anxiety and obesity also exist in pets. Both behavioral and medicinal treatments are used to treat anxiety as a means of easing the pet's fears. With obesity…well, pets have to eat low fat, too.
Specialists
The rapid growth of veterinary medicine has allowed pets to live much longer lives due to advancements in the field. These days, if an illness becomes too intricate or complex, veterinary specialists are available to treat pets. Internists, oncologists, surgeons, ophthalmologists, dentists, and more are a staple in veterinary medicine.
In addition, both human and animal healthcare provides overnight emergency hospitals. Just like a typical ER, emergency care veterinarians work the third shift to treat unexpected traumas or sickness during off hours, providing a safety net for beloved pets while their attending veterinarian sleeps.
Treatment and Hospitalization Costs
The progress and wealth of knowledge found in veterinary medicine have unquestionably been a tremendous asset to pets everywhere. Families and individuals are able to enjoy and live happier lives together. Yet with this advancement in treatment, there are also higher medical bills. Orthopedic surgeries can range from $2000 to $10,000. Identical to human emergency rooms, walking in the door of a veterinary emergency hospital requires a higher fee than a normal doctor visit. Medications are produced by the same pharmaceutical companies, but often pet owners do not have insurance for their animals to cover the high cost. Hospitalization can quickly add up to hundreds of dollars or more, and suddenly pet owners find themselves in a panic.
Fortunately, there are options for the parents and their beloved animals to help cover the cost of veterinary care. Groups have been established specifically to help pet owners in an emergency situation who truly want to do everything possible to treat their companions. While applications and specific information is required for approval, there is a chance of assistance with medical bills. IMOM (www.imom.org ) a program designed to help with emergency and life-threatening situations that can cause financial hardship for a pet owner.
Care Credit (www.carecredit.com) is a credit card specific to veterinary medicine (although it can be used for dental care and cosmetic surgery in humans, too). Low-interest rates and specific time periods to pay off a bill without interest are available, often providing an immediate solution during an emergency. A short and simple application can produce an approved credit amount within minutes, and can most often be done while at the veterinary hospital.
In addition, both human and animal health insurance is now available to help offset medical bills. Paying a monthly premium can be the equivalent of receiving the medical care that otherwise may have been impossible due to the high cost. VPI Pet Insurance (www.petinsurance.com) and 24 PetWatch (www.24petwatch.com) are two companies that focus on pet health insurance and provide multiple plans for individuals to choose from.
Feel More Secure
Today we find that animals have become a significant part of so many families, and these families want to provide the best for their pets. Fortunately, they now have the ability to do more so that they can keep their animals happy and healthy. Via quality doctors, advanced hospitals, and new discoveries daily, pets can receive treatment for any ailment. As a result, today's human and animal healthcare not only provides a longer life expectancy for people and pets alike, but it also enhances it…and that's something we can all appreciate.
Calculate your pet ownership with this pet ownership tool:
What's covered:
Pet ownership and Pet adoption statistics 
The estimated cost of pet ownership
Recurring pet expenses
Insuring your pet and property
Comments
No comments made yet. Be the first to submit a comment