3 minutes reading time
(549 words)
Tips for pet-proofing your home
In many ways, bringing a pet into your home is like bringing home a baby. New pet parents should take precautions to assure their dog, cat or other pet won't harm themselves or ruin furniture and appliances around the home. From special room designs and gadgets to organic cleaning products, there are many ways one can pet-proof their place.
Going back to basics, there are many training options for your pet available to you at the click of a button. For instance, websites like PetFinder provide online tutorials on how to train your dog. One useful command is "leave it," which will teach your dog to essentially stop eating and chewing on everything from your dining room table to something potentially hazardous to them such as a bar of soap in the bathroom.
But we all know training takes a lot of time and effort, so while your animal is learning, here are some ways to pet-proof various things in your home:
Replace your cleaning products that could be harmful to your pet. Dogs and Cats lick just about anything and everything, so replacing bleach-based products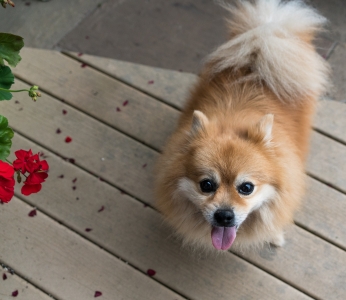 with non-toxic pet-safe ones such as Eco-Me should be your first step. It doesn't matter if your floors are tile, wood or stone, there are non-toxic cleaners for every surface. Make sure any product that could be bad for your pet is locked away and out of their reach.
By nature, dogs and cats will reject anything that tastes bitter to them. If your pet is gravitating towards chewing on your kitchen cabinets or doors in the home, you can spray them down with Vet's Best Bitter Cherry Spray, Grannick's Bitter Apple Spray, or many other options that can be found in stores such as Petco or online at sites like Chewy. Most sprays are not harmful to your pet or your cabinets, doors or other fixtures, but will deter them from ruining the features of your home.
Go through each room and treat any electrical system the same way you would if you had a newborn. Put covers on the electrical sockets, tape any electrical cords to the walls or the ground, and place power strips out of reach. Or just like with your cabinets, you can put various mixtures on the chords to keep your pet from chewing them and thus harming themselves. Just like animals don't like bitter tastes, they also hate spice. You can mix petroleum jelly with red pepper and lather it on your chords, eliminating any temptation your pet may have to chew on it while keeping them safe and not damaging your electrical system.
Make sure your animal is regularly exercised and shown affection. Some habits arise when animals feel bored and neglected by their owners. Dogs and cats feel separation anxiety just as humans can.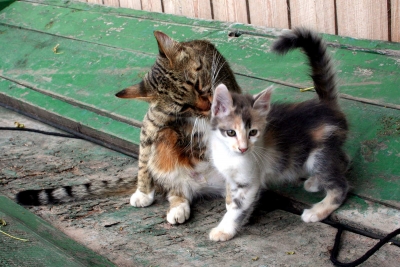 When all else fails, and your dog still wants to eat your couch and dining room chairs, fill your home with toys. Buy toys of all different kinds so your animal won't have a lack of variety. Keep things interesting for you and your animal with services like Bark-Box, which delivers a monthly package of treats, toys and other pet essentials. Distraction by toys can be the best method for assuring your animal doesn't wreak havoc on your home.
Related Posts
Comments
No comments made yet. Be the first to submit a comment
By accepting you will be accessing a service provided by a third-party external to https://www.barkleyandpaws.com/