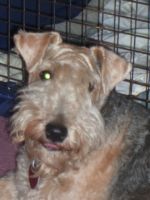 Poor thing never knew what hit her. Spit and gnarly beard, rank fish and beady eyeballs . . . . But, I'm getting ahead of myself. Perhaps I should back track to a prior setting . . . a more tranquil setting.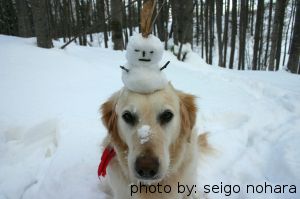 This past weekend, New York City had its most prominent snowstorm of the season, dropping a little over 6 inches on "the city that never sleeps."  This means a lot of people were gifted an extra long weekend, kids across the state blessed with snow to frolic in for their last day of winter break and skiers flocked to the hills for perfect powder on the slopes.  The dog owners running rampant in the Big Apple, however, found themselves shivering at the thought.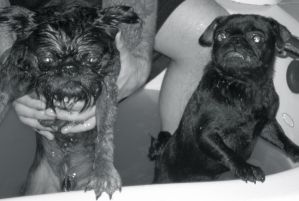 There are two words in nearly every pet parent's life that can instill fear and stress at their very utterance, most notably in winter.  These very same words cause pets across the world to run under the bed, into crates, behind sofas-anything to get away from the dreadful sound of "BATH TIME!"   Nails on a chalkboard are easier on the ears.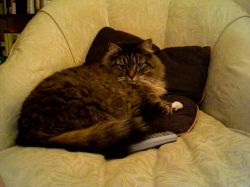 Someone said there are two kinds of people in this world:  "Cat people" and "Non cat people."  Others might interject that the others are "Dog people," but an additional love of canines is really irrelevant to this debate.  The determining factor here is whether or not one sees those tiny triangular ears, gentle swishing gait and feline claws as adorable or abhor-able.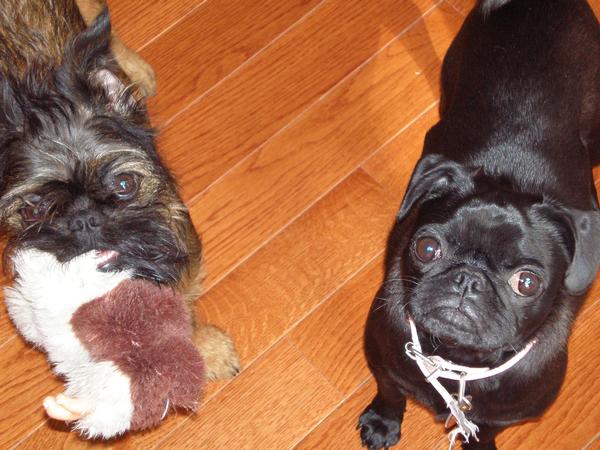 I am the proud mother of two amazing little puppies: a 3 year old pug, affectionately named Barbara by her father (as an homage to the character from The Night of the Living Dead) and a scrappy 1 year old Brussels Griffon called Benson.  They have more toys than they know what to do with, yet Benson appears to have a love for expensive things.  Love, in this case, is defined as an incessant need to devour.