2 minutes reading time
(496 words)
4 Quick tips for finding cheap dog supplies
Every dog owner will need few basic dog supplies such as food bowl, health products, collar etc. All this does cost money. But now you don't need to incur any further huge monthly expenses towards dog supplies. Here are some tips on how to find cheap dog supplies.
1) Online pet store:
Instead of relying on your local pet store for your dog supplies, which will vary in cost from store to store, you should opt for shopping through online sources so that you can easily get discount dog supplies.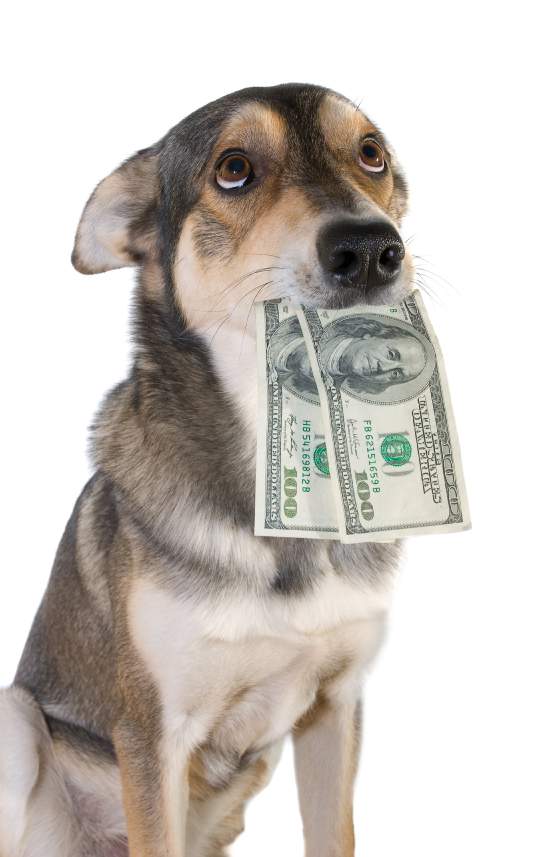 2) Coupon sites:
Well, you can also look out for websites that specialized in coupons of all sorts. These types of websites deal with coupons offered from various pet websites. Besides getting discount coupons for your dog supplies, the website also alerts the visitor about future great sales through email. Above all, such websites also offers money saving coupons for groceries and retail goods. Hence, you can get access to such websites who can supply you with cheap dog supplies as well as cheap groceries for you.
3) Auction site:
There are various auction sites which can be considered as a great place to get great deals with regard to dog supplies. Participating in an auction is free, easy and when you win one, you will save a lot of money.
4) Comparison shopping sites:
These days there are many comparison shopping sites that allow you to compare various deals. You can visit such a site and compare the rates of various company products relating to dog supplies, without having to visit several sites. All the prices of various brands can be got on a single website and thus save your shopping time. By this way you can decide which product is economical to purchase. This is how you save money while doing comparison shopping.
Your local pet super store may give you the best price on dog supplies, only if you buy in bulk. However, if you want to make purchases in less quantity, it is better to opt for online sites where you can get various discounts for your dog supplies. When you have a dog, it becomes necessary to look after its needs, which includes the type of food and vitamins. Since not all dogs have the same nutritional requirements, you have to consult your doctor and know the exact type of diet that is recommended for your dog.
Hence, you should decide to shop only after you have consulted your concerned doctor.
It is preferable to buy food stuff that are know and are of tested brands. In fact people should be ready to spend time for doing the research and then deciding to purchase the concerned food stuff for their dog. Once you know the exact requirement for your dog, you can thereby plan your shopping with regard to dog supplies by opting for various types of discount online sites which will save your money and bring happiness to your dog.
Related Posts
Comments
No comments made yet. Be the first to submit a comment
By accepting you will be accessing a service provided by a third-party external to https://www.barkleyandpaws.com/