2 minutes reading time
(441 words)
Boarding dogs in kennels
Are you the sort of dog owner who likes to take your companion with you wherever you go? If you are then you know that that there are times when you can do this, but there are also times when you can not, for whatever reason.
On the occasions when that happens, you will usually have to to find a boarding kennels that will take care of your dog while you are away.
A vacation is a time for relaxing, so you do not want to be worrying about your dog, if you can help it. Within your own country, it is not usually a big problem, but if you go abroad, then taking your dog can be more trouble than it is worth. Not only for you, but for your doggy friend as well.
If you can not place your dog with someone it knows, like a member of your family or a neighbour, then the only option is a boarding kennels.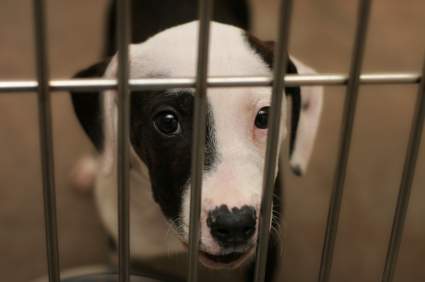 I have put my dog in a bad kennel once and I learned a few lessons from that. I placed my Becky in a kennel in a highly regarded village just outside our town. I was happy with what I saw and the patter of the owner, so I went to Spain, thinking that all was okay for both of us. I had a lovely holiday and went straight to the kennels from the airport on my return, although I had told them a fortnight before that I would pick Becky up the day after my arrival. I just could not wait to see her.
I went to the kennels and they were surprised to see me. Of course, I was a day early. They said that Becky was 'resting' and that it would be better to 'come back tomorrow'. No way! So they took me to see her. I nearly cried. She was sitting in a good sized cage, but on newspaper sodden with pee.
She saw me and just looked down at her paws. I called her name again, but she did not want to know. I paid the bill and put her in the car on the front passenger seat where she always sat. She just looked out the window and showed no interest in me whatsoever.
It took three days before she would speak to me again! The moral of this story is not to be impressed by big adverts or impressive locations as I was. Ask your dog-owning friends, write into the local paper inviting recommendations, phone the local animal protection society or the kennel club or look on the Internet.
Comments
No comments made yet. Be the first to submit a comment