3 minutes reading time
(530 words)
Three useful tips before buying a pet dog
People all over the world are fond of following trends and the good thing is that the trends these days are good particularly caring for a pet. You see Hollywood celebrities like Paris Hilton, Blake Lively, Ryan Philippe and others who roam around the streets with their pet dogs so the awareness of caring for pet has been increasing the past few years. This is why more and more people are getting interested in having their own pet. Are you one of these people then this article is definitely for you. The fact that you want to own a pet is not enough, you should know some details before buying one. Here are some of the things to remember before buying a pet dog:
1. Consider the size of dog that you'd like to have - initial thing you need to consider will be the height and width of the dog. Do you want smaller breeds of dogs like chihuahua and shi tzu or you want larger dogs such as mastiff and German Shepherd? This is important to consider since you could be the one that is going to take care of the dog therefore you need to make certain that you can take care of the type of dogs that you're going to buy. Considering the size of dog before you buy is likewise good to find out if ever the dog is going to easily fit in your house. In case you are residing in a apartment in that case small dogs will likely be good for you in case you have generous area found in your house then you can certainly go for large breed of dogs.
2. Consider your lifestyle - another consideration to take is your lifestyle. It would be great if your dog can keep up with your lifestyle. Are you the type of person who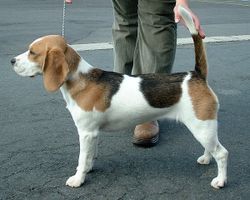 love physical activities like running, biking or hiking then an active dog will be best for you. You will enjoy more your activities when you have your German Shepherd running with you. However, if you are always out of the house because of work or out of town trips then maybe it is advisable to get a dog that can protect your house. English Mastiff is a perfect dog to fit the role of security guard. Mastiff is a type of dig that is very loyal to its owners and it makes sure that its territories are well protected. With this, burglars will surely have second thoughts about breaking into your house.
3. Discover that connection - by visiting a pet shop it is advisable to look into the dogs' eyes thoroughly. This might seem tacky and all however there are occasions that you will feel like relationship with them. It is now time that you know this specific dog is the one perfect for you.
These are the things that you should consider when buying a pet dog. It would be great if your dog can also fit your lifestyle and your personality. So are you more of a mastiff or maybe a shi tzu? Think then start picking for the right dog for you.
Comments
No comments made yet. Be the first to submit a comment