2 minutes reading time
(486 words)
Tips for Driving Your Dog in a Rental Vehicle
Most rental companies allow dogs in their vehicles, but you should take a few precautions to avoid possibly high fees and to keep you and your pet safe during the ride. Use these tips for driving your dog in a rental vehicle for a fun, safe, and stress-free experience.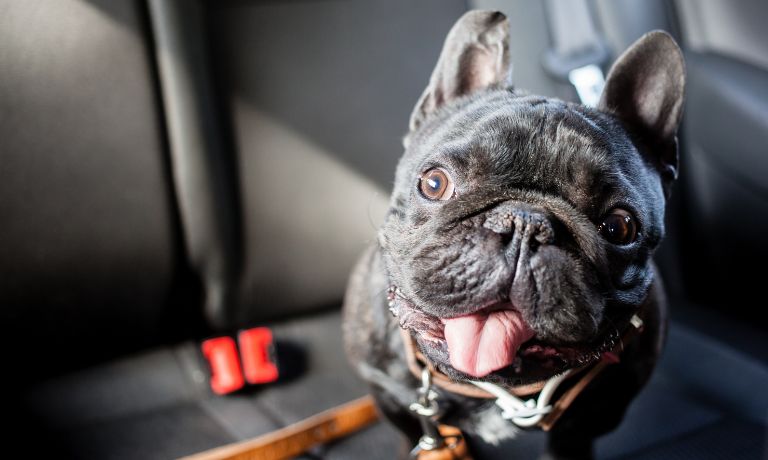 1. Know the Rental Company's Terms
Let your rental company know that you're bringing your pet along. Some companies don't permit animals in their vehicles, so you want to ensure you're booking with an accommodating business. Some companies only allow pets to ride in specific car models.
Many agreements outline cleaning policies, and you might get charged an additional cleaning fee if you return the car with hair, mud, or other interior messes. If you want to avoid this fee, pack a sticky lint roller with you for faster clean-up at the end of your trip.
2. Consider a Crate or Carrier
Another tip for driving your dog in a rental vehicle is to consider placing them in a travel-rated crate or carrier. This will prevent your pet from pacing or potentially stepping onto your lap in the front seat, so you won't be as distracted. And if you're in a collision or brake suddenly, your pet won't fly forward if they're confined to the carrier or crate.
Shop for the right option for your pet. Whichever you choose, your pet should be able to turn around easily and lie down when inside. Read the manufacturer's height and weight specifications and opt for the larger kennel or carrier if your pet is between sizes.
3. Use Seat Protectors
A seat protector minimizes dog hair getting onto the rental car's upholstery. If you don't already own a seat cover, consider buying one. You'll be able to use it in your own vehicle after the trip, and sometimes the seat protector is cheaper than the rental company's pet cleaning fee.
Durable, non-slip car seat covers can also cover the interior door panels and backs of the car's front seats for maximum protection. Waterproof materials protect the vehicle from mud, liquid, hair, and other messes.
4. Clean Before Returning
Finally, consider cleaning the rental car before you return it. It might be more convenient to return the vehicle as is, but some companies charge as much as $250 for cleaning up after a pet. If you've kept your dog confined to a smaller area and used seat protectors, you'll have considerably less hassle at this stage.
Bring the vehicle to a car wash and vacuum the interior to remove dog hair. Once you've removed the loose hair, you can roll the sticky lint roller over the floor and upholstery. Then, make a final pass with the vacuum cleaner.
One of the things you should do before returning a rental is take pictures of the interior and exterior of the car. You can use these photos for documentation to avoid inaccurate damage and cleaning fees.
Comments
No comments made yet. Be the first to submit a comment