5 minutes reading time
(1054 words)
Pet-safe gardening: Make your garden a haven, not a hazard
No matter what time the first crocuses bloom in your neighborhood, it's those small changes that mark the beginning of spring and not a date on the calendar. For me, it's the first appearance of bunnies in my yard, buttercups blooming, and the first real chance to clean the winter's debris out of my flower beds and garden and start planning for the new growing season.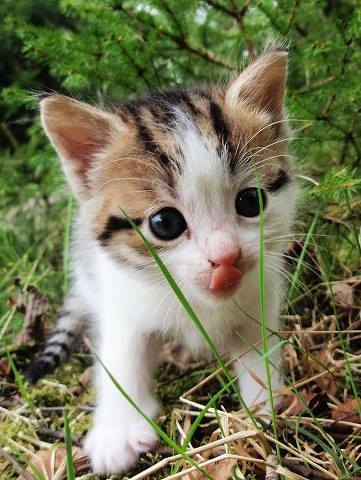 One of my favorite things about gardening has always been creating a safe space for my pets (as well as other animals) to enjoy. Rabbits, mice, and toads may seem like nuisances to some. But, to me, they're an integral part of my garden's ecosystem. They help cut down on insects that damage the plants in my garden and just make it a friendly place. Likewise, I enjoy visits from neighborhood cats and dogs who are drawn to the lemon balm, catnip, and verbena that I plant or who just like to spend some time basking in the sun along with the raccoons and bunnies.
If you're looking to make your garden more animal (and especially pet-)friendly, you might want to check out ASPCA's guide to pet-safe gardening. SPCA's Animal Poison Control Center (APCC) experts field tens of thousands of calls each year from frantic pet owners whose furry friends have come into contact with insecticides, weed killers, and pet-toxic plants. A little care in your own garden and keeping a close eye on your pets while they are outdoors can prevent unnecessary injuries to Fluffy and Fido and make your garden a haven for pets instead of a hazard.
Since herb gardens are a particular passion for me, I like to plant one for me and one for the critters. Rabbits, chipmunks, moles, and even birds, do some damage to herb and vegetable gardens. But, neighborhood pets wreak their own special brand of destruction. There is nothing that roaming cats enjoy more than wallowing in catnip and lemon mint, and neighborhood dogs can't seem to resist a good dig in recently turned soil.
I know that many gardeners have gardening plans, constructed over the long winter days that include planting schedules, seed orders, and layouts of what and where for every plant. I subscribe to a much more haphazard system. Although I have collected a variety of seedlings and seeds (not to mention pots and garden statues) over the snowy months, I never really know what goes where until my knees are in the dirt. I do have a few small rules for gardening—I never plant anything dangerous to animals or children. We have lots of both in our neighborhood. And, I try to avoid any plant that can't survive a bit of attention from moles, rabbits, raccoons, birds, and 'possums, not to mention dogs and cats.
Red creeping thyme climbing gracefully up a garden ladder may look lovely, but its delicate strands are no match for furry paws (However it is safe for your pets). These days, I stick to hearty herbs like flowering thymes, mints, and lavenders with a few chamomiles, rosemary, and basils thrown in for good measure. Anything that needs special protection I plant near the lemon tree (soon to leave the basement and take up its usual residence center garden). Generally, citrus plants (lemon, lime, and orange) are avoided by most critters. Even moles tend to steer a wide berth.
Since I do have a few vegetables, I've augmented a patch of garden with sand for the carrots. The sight of the sandbag is always of great interest to all neighborhood cats. I'm sure they believe I'm installing a new (extra-large) litter box for them. Our neighbor's dog, Honey, is a digger. So, for the last few years, I've added a plant-free sand/soil patch at the end of the garden. The cats and Honey seem to prefer it—no pesky veggies to get in the way of their digging. And my carrots can grow in peace.
There are lots of products on the market to keep animals out of your garden. You can choose from sonic devices guaranteed to keep your veggies deer and rabbit-free, bulbs to deter moles, and, of course, the never-fail aluminum foil pie-pan on a fence (sure to frighten crows and deer). But, over the years I've found that it's easier just to work around and, if possible, with the animals that are a part of your garden. If I lose a little lettuce to the rabbits, I can always plant more. If feral cats decide to flatten the lemon balm, I can stand it again—and it smells just as nice a little flat. To me, a part of gardening is the joy it brings to everyone, including the furry inhabitants of my neighborhood.
So, this year, why not plant a little extra for your furry friends. Everyone knows that cats love catnip and cat thyme, but they're nuts for lemon balm and lavender. Dogs love a bit of sand to dig in and don't mind a good roll in the mint once in a while. And, rabbits will welcome a nibble of whatever. The list of plants below are animal (and children) friendly and many are quite decorative as well. So the next time you're picking out plants and seeds for your garden, why not add a couple of mints to your basket—or even a lavender plant or two? Watching the attention your garden gets from your little furry friends is well worth the extra work planting.
Friendly Plants:
Basil
Bamboo
Cat Thyme
Cat Grass
Chamomile
Coriander
Ferns
Geranium
Lavender
Lettuce
Mint (Peppermint, Spearmint, Lemon Mint, Cat Mint)
Pansies
Parsley
Rosemary
Sunflower
Thyme
Violets
There are other pet-friendly plants out there, but these are a few of my favorites. For a list of toxic and dangerous plants, you might want to consult the ASPCA's list of toxic plants. It's very comprehensive and includes fatal plants, such as lilies as well as those that just cause digestive distress like chrysanthemums.
You'll also want to watch out for toxic substances like fertilizer, cocoa, pine mulch, insecticides, and even compost. All can cause injuries to animals. Many garden stores now offer non-toxic alternatives to traditional fertilizers and insecticides and cedar mulch is risk-free for most pets. For a comprehensive list of garden dos and don'ts, please visit ASPCA's guide to pet-safe gardening.
Comments
No comments made yet. Be the first to submit a comment