2 minutes reading time
(365 words)
3 loving dogs for children
Made the decision to get a dog for a pet? Well, that is one smart decision and you will be so glad that you made it - congratulations. A dog makes such an awesome companion and truly a fantastic pet.
While your children are growing up, a dog is a wonderful presence in your house during those years. Studies have been done which show that there are indeed benefits associated with children being raised in a home where there is a dog.
When you are trying to decide just what breed of dog to get, the following information concerning three of the many breeds that are available might help you with your decision. They are all extremely good with children.
The first one is the Viszla. It has origins in Austria and the reddish brown color of its coat is what makes this breed beautiful. They are quite fast and are medium in size as well as skinny.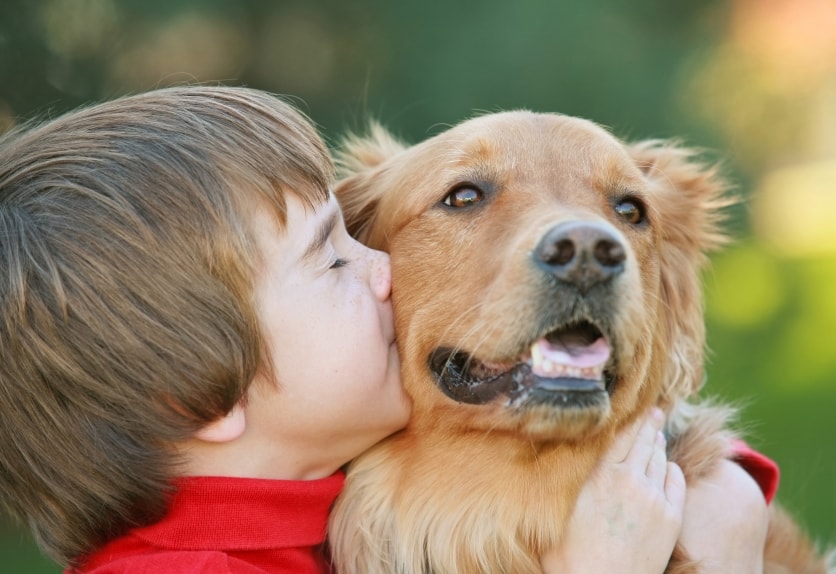 The most important thing is the fact that they are extraordinarily loving around children. They thrive on getting lots of exercise, so if you have a nice big yard, that would be ideal for them. Their well being depends on whether or not they get that exercise regularly.
The Golden Doodle, a mix of the Golden Retriever and the Poodle, is another breed that you might want to consider. It continues to get more and more popular, even though it is a relatively newer breed. This dog does have many good qualities also.
They are so gentle, loving, great around children and extremely smart. You will not have to worry about any shedding from them, so that makes them pretty easy for you to manage. This breed loves being outdoors playing fetch and will do well in a big outdoor area.
The third breed is the Dog de Bordeaux, originally called the French Mastiff. It is a breed that has French origins.
Except for the fact that it is brownish-red with blue-grey eyes and is more muscular, this breed does resemble a bulldog. These dogs are quite content to be in the house, so a yard is not required, and they are friendly beautiful animals.