3 minutes reading time
(522 words)
Beautiful Pups: Tips for Starting a Dog Grooming Service
Opening a dog grooming business is perfect for any animal lover and allows you to help fellow pet owners beautify and care for their pets. But, as with any company, there are several steps you need to follow to ensure your doggy salon thrives! Take note of these tips for starting a dog grooming service.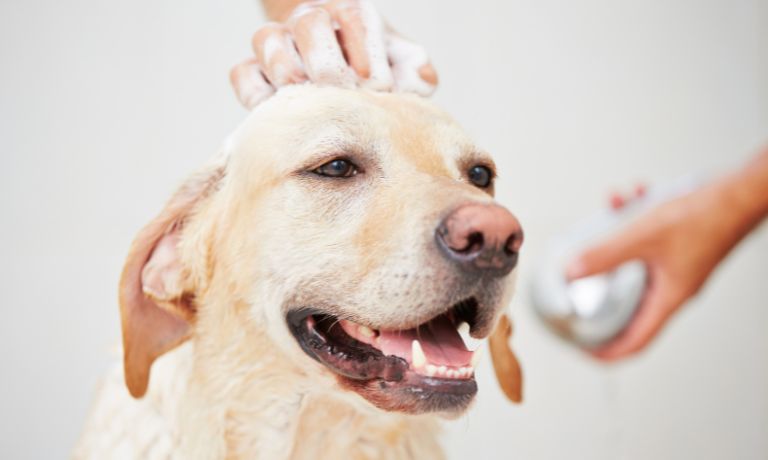 Develop a Plan
Before you welcome any pups into the salon, you need a business plan to structure the business and decide where you'll work. Ask yourself the following questions:
What services will you offer?
Will you cater to specific breeds?
How much will the materials cost?
Where will you locate the business?
Some dog groomers rent a studio, but others have large vans so they take their business on the road! You could also open a shop in your home if you have room. Where you work could depend on your community's demographics. Busy owners in a large neighborhood may prefer a mobile groomer, but if you work in a city, renting out a studio for grooming may be best. 
Take Care of Legalities
You'll need insurance to protect your business, workers, and furry clients. Additionally, you'll need to get a permit and location-specific licenses. You'll also need to decide whether you're a limited liability company, corporation, partnership, or another business type, as this will impact your taxes and other crucial areas of business.
Stock Up on Equipment
To groom pets, you'll need to stock up on essentials such as fur dryers, combs, pet shampoo, nail clippers, and more. You should also investigate the different types of pet shears, so you always use the appropriate one on each pooch. Each blade type is best suited for various coat types, and using the right one protects the dog's coat and undercoat.
Decide on Prices
Knowing how much you should charge fur-parents depends on your target demographic and the type of services you offer. You'll also need to figure in the cost of your rent, equipment, and washing materials, so you don't just break even after a job.
Prices should be a fair exchange for the service, so nobody feels cheated. When in doubt about how much you should charge for each of your services, check out the competition. Your charges should be in line with competitors; keep prices competitive by slightly lowering them or offering a bonus service.
Market Your Services
Another tip for starting a dog grooming service is to make your name known. Post photos online, hand out flyers, and form partnerships with other pet-centric businesses within your proximity. Developing relationships with these businesses will help you build your customer base since they can refer their customers to your services, and you can do the same for them.
Set Your Rules
Establish clear rules on the website and on paperwork for acceptable animal behavior. Some dogs react aggressively when nervous, this creates dangers for you, other workers, and animals. Be clear about which behaviors can be managed by your team and which cannot to keep everyone safe and happy.
Now that you have some tips to start your dog grooming business, it's time to start beautifying some wonderful pooches!
Comments
No comments made yet. Be the first to submit a comment