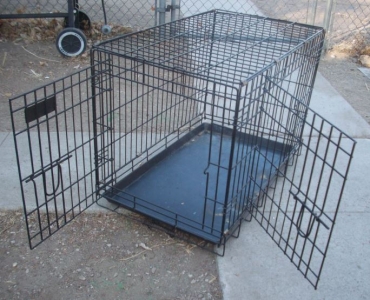 We love our dogs but there are certain issues that can drive any sane dog owner up the wall. Things like chewing, drooling, jumping and clawing can all be annoying, but there's one thing that's even worse. That thing is when your Houdini dog chronically escapes from their crate or yard.
Having one of these canines can be a real pain. Coming home from work and seeing their cage door or the gate wide open can cause some real stress not knowing where they are or if they are ok.
Thankfully, there are a few preventative measures that you can take to help stop them from escaping and potentially putting themselves in danger.
Use a Strong Dog Crate
This should be the first step to preventing them from getting out. A plastic or wire cage just won't cut it here. If you have a true Houdini dog, you want something with tough, 20-gauge steel with bars they can't bend. View some examples here to get an idea of what is needed to contain the stronger breeds like Pit bulls.